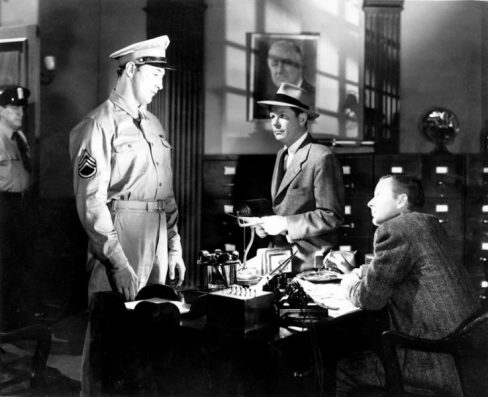 Kennington Noir presents Crossfire (1947) directed by Edward Dmytryk, and starring Robert Young, Robert Mitchum, Robert Ryan and Gloria Grahame.
A man is murdered, apparently by one of a group of demobilised soldiers he met in a bar. But which of them did it? And why? Stark, claustrophobic thriller about an anti-Semitic soldier who kills a Jewish war veteran, evading protection with his loyal friends' protection.
Digital presentation.
Plus full supporting programme.
Doors open at 19.00, for a 19.30 start.
Refreshments will be available in our licensed cafe/bar.
TICKETS & PRICING
Tickets £6.
Advance tickets may be purchased from Billetto, or direct from the Museum by calling 020 7840 2200 in office hours.