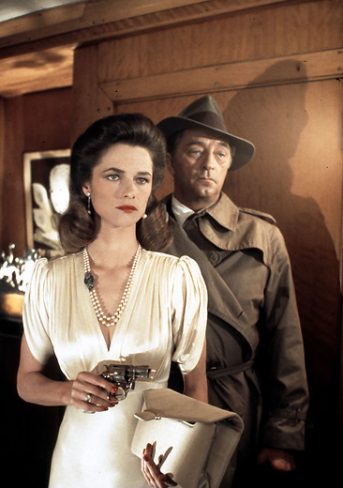 Kennington Noir presents Farewell, My Lovely (1975) directed by Dick Richards, and starring Robert Mitchum, Charlotte Rampling, John Ireland, Sylvia Miles and Harry Dean Stanton.
An ex-con hires private eye Philip Marlowe (Robert Mitchum) to find his girlfriend Velma, a lounge singer. Marlowe also goes on a routine ransom exchange for a jade necklace, and gets knocked out and framed for murder.
This is an atmospheric colour remake of noir classic Murder My Sweet (1944). It captures perfectly the mood of 1940s LA, and is closer to the original Raymond Chandler book than the 1944 film.
Not to be confused with the less successful follow-up The Big Sleep (1978) relocating Marlowe to London.
Screening from an original 16mm print. Plus full supporting programme. If you want to see only the feature, please arrive by 8.15pm latest.
Doors open at 19.00, for a 19.30 start.
Refreshments will be available in our licensed cafe/bar.
TICKETS & PRICING
Tickets £6.
Advance tickets may be purchased from Billetto, or direct from the Museum by calling 020 7840 2200 in office hours.