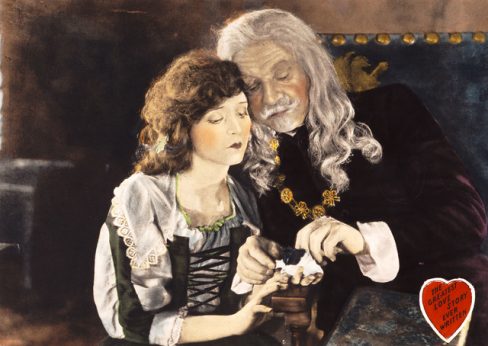 The Kennington Bioscope is a regular cinema event featuring live accompaniment to silent films that takes place at the Cinema Museum.
Based on R.D. Blackmore's famous novel from 1869, the 1922 screen version of Lorna Doone was one of the films made by French director Maurice Tourneur after his move to the United States. It had previously been filmed in Britain by the Clarendon company in 1912 and by American Biograph in 1915. In this version Madge Bellamy takes the role of Lorna, a long-lost aristocrat who was taken as a child and raised by an outlaw family – headed by the sinister Sir Ensor Doone (Frank Keenan) – and is thus unaware of her true heritage. John Bowers plays her lover, John Ridd, who defends Lorna despite the perceived rivalry between their respective families. The print we will be screening is an original 16mm print from Kevin Brownlow's collection. Kevin will be introducing the film and presenting the shorts in the first half.
Accompaniment is by Costas Fotopoulos, with Colin Sell providing the music for the supporting programme.
Silent film with intertitles which may be suitable for the deaf and hard of hearing.
Anyone interested in silent film should visit the website for more info.
Tickets & Pricing
£6. Seats are limited, so please request an invitation using the email kenbioscope@gmail.com.