The Kennington Bioscope is a regular cinema event featuring live accompaniment to silent films that takes place at the Cinema Museum.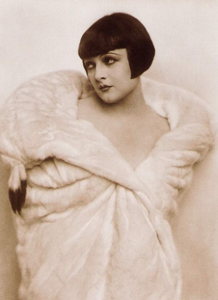 Claire – or, in full, Claire: die geschichte eines jungen mädchens (`the story of a young girl') – is a 1924 German drama produced by Paul Ebner and Maxim Galitzenstein for Maxim-Film. It stars Hungarian actress Lya de Putti, in a role felt by some to anticipate that played by Louise Brooks in Pandora's Box (1928), as she strives to avoid the attentions of five men. Other cast members include Eduard von Winterstein, Theodor Loos, Erich Kaiser-Titz, Frida Richard, Maria Peterson, Eberhard Leithoff, Alfred Haase, Johanna Zimmermann, Karl Platten and Ilka Grüning. Photography was by Julius Balting.
The original German release of Claire, through Süd-Film, was on 25 October 1924. It took until 1927 for the film to reach Britain, where it was released as Passions of Men. It is this version, in a print from the BFI, that we have obtained for screening at Kennington Bioscope.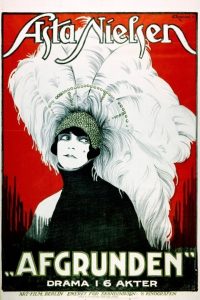 Complementing tonight's screening of Claire will be a 1910 film featuring its director, Robert Dinesen, in an acting role. Written and directed by Urban Gad, The Abyss – also known as Woman Always Pays – was the film debut of Gad's wife, Asta Nielsen, who immediately became an international star, though censorship led to her work being largely unseen in America; in parallel, The Abyss, made in her native Denmark, was censored in Norway and Sweden and one need only look at her erotic dance scene to see why. Screened from DVD.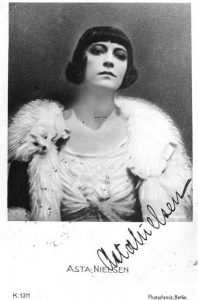 Frequently lauded as "die Duse des Kinos" (the Duse of the cinema), as Poul Elsner noted in Weltrundschau in 1911, the Danish actress Asta Nielsen was the first major star of German silent film. She acted in more than seventy films, all but four of them made with German production companies, during the twenty-two years of her film career. The phenomenal success of her debut film, The Abyss enabled her to become the first global film star under the new monopoly distribution system. From 1910 to 1914, she collaborated closely with director Urban Gad, who was also her first husband, under the auspices of Deutsche Bioscop and Projektions-AG "Union" (PAGU).She eventually founded her own studio in Germany before returning to Denmark following the rise of the Nazis.
Stephen Horne will be playing for Claire, Colin Sell will be accompanying The Abyss, and both films will be introduced by Michelle Facey.
Silent film with intertitles which may be suitable for the deaf and hard of hearing.
Anyone interested in silent film should visit the website for more info.
Tickets & Pricing
£6. Seats are limited, so please request an invitation using the email kenbioscope@gmail.com.