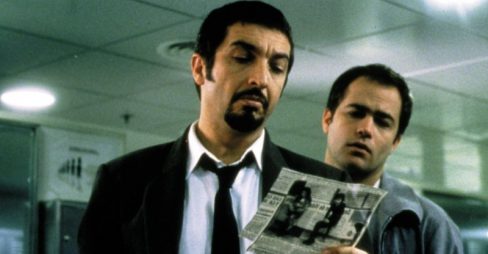 Argentinian cinema is among the most vibrant and varied in the world at this moment. A large number of enormously talented directors have shown their willingness to explore innovative modes of filmic expression as they tackle a multitude of issues, including political upheaval, youth alienation, the quest for identity (often through delightful road movies but also, as early as the 1930s, through screwball comedies), the age-old distinction between civilisation and barbarism and the many vicissitudes of love. Argentina also has one of the longest un-interrupted cinematic histories – the world's very first full-length animated feature was made there in 1917.
In the first of this monthly season of Argentinian films especially selected for the Cinema Museum by Adam Feinstein – who is writing a book on the country's cinema – we are screening Fabián Bielinsky's delicious Nueve reinas (Nine Queens) (2000), a clever, fast-moving thriller interlinking capitalism and criminality (it was made just as Argentina was entering economic freefall). The duplicity-laden and enchantingly scripted plot features one bewildering twist after another and there are superb performances from Ricardo Darín (one of Latin America's finest and most sought-after actors) and Gastón Pauls. This was Bielinsky's first full-length film. He went on to make just one more film, the equally extraordinary, but much darker El aura (The Aura) (2005), before dying tragically young, at the age of just 47, in 2006. The film is introduced by Adam Feinstein.
Doors open at 18.30, for a 19.30 start.
Refreshments will be available in our licensed cafe/bar.
TICKETS & PRICING
Tickets in advance £8.50 (£6.50 concessions). On the door £10 (£7 concessions).
Advance tickets may be purchased from Billetto, or direct from the Museum by calling 020 7840 2200 in office hours.