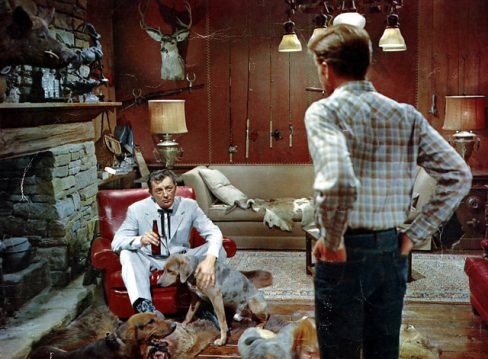 The Badlands Collective are a group of curators dedicated to putting on special events highlighting great overlooked films, usually on 35mm. They are screening a BFI 35mm archive print of the Vincente Minnelli epic Home from the Hill (1960), starring Robert Mitchum, Eleanor Parker, George Peppard, George Hamilton, Everett Sloane, and Luana Patten.
Captain Wade Hunnicutt (Robert Mitchum), the wealthiest, most powerful person in his East Texas town, is a notorious womanizer, who lives with his beautiful wife Hannah (Eleanor Parker). She scorns him, and has raised their son Theron (George Hamilton) to be dependent upon her. When he becomes a man, he is initiated by Wade in hunting and other masculine pursuits under the watchful eye of Rafe (George Peppard), Hunnicutt's loyal employee. Theron admires the slightly older and more worldly Rafe, who also teaches him about women.
Doors open at 14.00, for a 15.00 start.
Refreshments will be available in our licensed cafe/bar.
TICKETS & PRICING
Tickets £6.
Advance tickets may be purchased from Billetto, or direct from the Museum by calling 020 7840 2200 in office hours.