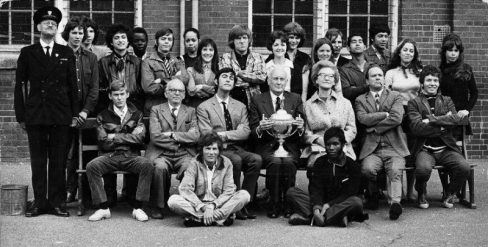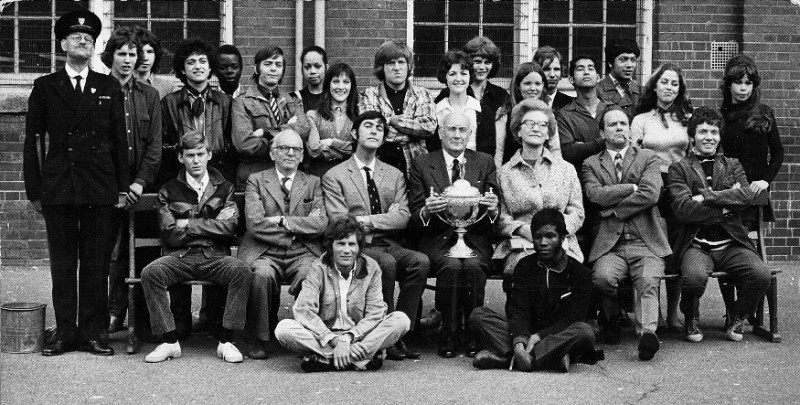 Come and spend an evening with 5C as we celebrate the 50th Anniversary of Please Sir!
Please Sir! was set in the fictional Fenn Street School and ran for 55 episodes between 1968 and 1972. A film version was released in 1971.
Confirmed guests are David Barry aka Frankie Abbott, Peter Cleall aka Eric Duffy, Penny Spencer aka Sharon Eversleigh and Drina Pavlovic aka Celia. They will be joined on stage by Misty Moon's MC, Linda Regan, who will be taking the register and keeping everyone in order during the Q&A.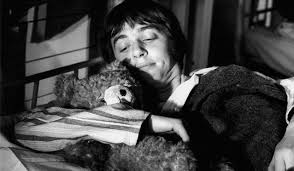 David Barry is best known for his role as Frankie Abbott, (the gum-chewing mother's boy who was convinced he was extremely tough), in Please Sir! and the spin-off series The Fenn Street Gang.
David also appeared in two TV spin-off movies – Please Sir! (1971) and George and Mildred (1980).
His first broadcast script was written for The Fenn Street Gang and he wrote many episodes of Thames TV's Keep it in the Family.
In 2016, David reprised the role of Frankie Abbott in his own play A Day in the Lives of Frankie Abbott which was produced by Misty Moon. The play was a huge success and was at The Edinburgh Fringe Festival where it received a 5 star critically acclaimed review. David has also starred in 2 spin off short films following the antics of Frankie Abbott, Frankula and Bad Friday. He has also adapted the play into a script for a TV pilot which will be shot this year.
David is also an accomplished crime writer and his new book Walking Shadows was published last Autumn. He also has his regular live Imaginarium radio show on Channel Radio at 1pm every Saturday.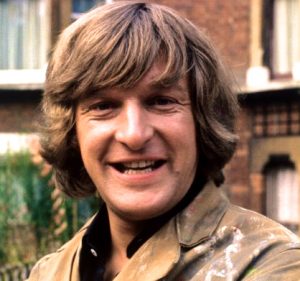 Peter Cleall played wise cracking Eric Duffy in Please Sir! and The Fenn Street Gang.
Peter began his acting career at Watford Palace Theatre and appeared at many theatres throughout the country including a number of seasons at Regent's Park Open Air Theatre.
His first screen appearance was in the horror feature Theatre of Death (1967) which starred Christopher Lee, and his other film roles included Confessions of a Pop Performer (1975), Under the Doctor (1976), Adventures of a Plumber's Mate (1978), and the film version of Please Sir! in 1971.
Peter played at the Edinburgh Festival and on tour in a one-person show titled The World Turned Upside Down which told of the experiences of an ordinary man caught up in the aftermath of the English Civil War.
Peter has worked as an agent for over 20 years with Pelham Associates, which is based in Brighton, East Sussex.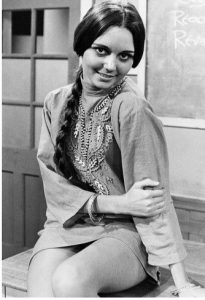 Drina Pavlovic played Celia in the fourth and fifth series of Please Sir!
Drina started dancing at the age of five & by the age of twelve was appearing on stage at the London Palladium in pantomime with Cliff Richard.
She went on to make a successful career in film, including The Prime of Miss Jean Brodie (1969), with Maggie Smith and The Prisoner of Zenda (1979), with Peter Sellars. She played the lead role in the film El Ultimo Viaje (The Last Trip) (1974), which won an award in the Barcelona Film Fesival and recently had a short film selected at the Cannes Film Festival for best short film.
Her many other TV appearances include Whatever Happened to the Likely Lads? (1973), Sorry! (1982) and Franco Zeffirelli's Jesus of Nazareth (1977).
Drina continues to support short film productions, working with many film schools & academies.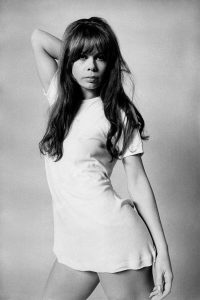 Penny Spencer played coquettish schoolgirl Sharon Eversleigh in Please Sir! (1968–70). She appeared in the pilot episode – "Identified" – of Gerry Anderson's live-action series UFO in 1970. She also appeared in films such as The Whisperers (1967), Under the Doctor (1976) and The Playbirds (1978).
After the Q&A the guests will meet the audience and take part in a paid signing. More guests to be announced shortly.
Doors open at 19.00, for a 20.00 start.
Refreshments will be available in our licensed cafe/bar.
TICKETS & PRICING
Tickets in advance £14 (£13 concessions). On the door £15 (£14 concessions).
Advance tickets may be purchased from Billetto, or direct from the Museum by calling 020 7840 2200 in office hours.