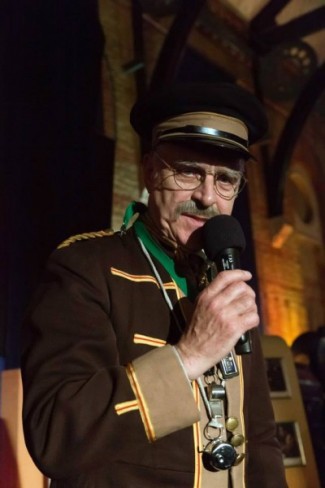 Mr Morris Hardcastle, Cinema Commissionaire, cordially invites you to a very special night at the Cinema Museum. This exclusive evening tour will cover the role of cinema in the Twentieth Century, the Lambeth Workhouse and Charlie Chaplin, as well as a guided tour of the Museum itself, all followed by a 25 minute film show.
Mr Hardcastle's tours have proved very popular over the past two years, so early booking is recommended.
Doors open at 19.00; tour starts at 19.30.
TICKETS & PRICING
Tickets in advance £25, which includes one free drink at the bar. There are 32 tickets only.
Advance tickets may be purchased from Billetto, or direct from the Museum by calling 020 7840 2200 in office hours. Payment may be made in advance.