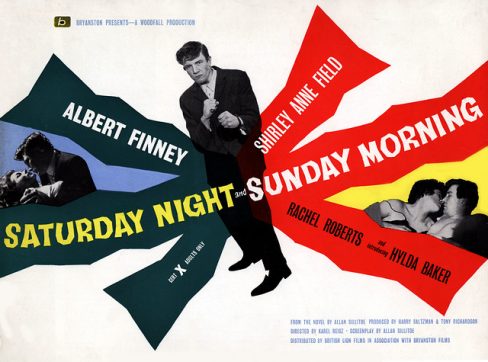 Come and enjoy a selection of Ronald Grant's personal favourite films.
Saturday Night and Sunday Morning is a 1960 British drama film directed by Karel Reisz and produced by Tony Richardson. It's an adaptation of the 1958 novel of the same name by Alan Sillitoe, who also wrote the screenplay adaptation.
The film is about a young machinist who spends his weekends drinking and partying, all the while having an affair with a married woman.
The film is one of a series of "kitchen sink drama" films made in the late 1950s and early 1960s, as part of the British New Wave of filmmaking, from directors such as Reisz, Jack Clayton, Lindsay Anderson, John Schlesinger and Tony Richardson. A common trope in these films was the working-class "angry young man" character who rebels against the oppressive system of his elders.
Full supporting programme.
Doors open at 18.30, for a 19.30 start.
Refreshments will be available in our licensed cafe/bar.
TICKETS & PRICING
Tickets £6.
Advance tickets may be purchased from Billetto, or direct from the Museum by calling 020 7840 2200 in office hours.