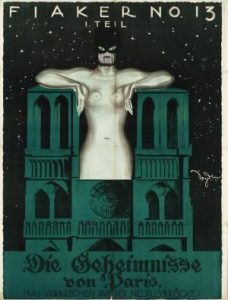 The Kennington Bioscope is a regular cinema event featuring live accompaniment to silent films that takes place at the Cinema Museum.
The main feature is The Road to Happiness (Fiaker Nr.13) (1926), directed by Michael Curtiz.
The Road to Happiness (Fiaker Nr.13) was directed in Austria by Michael Curtiz (to give the later anglicised version of his name) and produced by Arnold Pressburger. It was adapted from Xavier de Montépin's novel by Alfred Schirokauer. The Road to Happiness stars Lili Damita and Jack Trevor in the story of a newborn baby girl whose mother leaves her in a carriage. The coachman raises the girl, who grows up to become a dancer and finds both romance and her real father. The 35mm print for this screening will be supplied by the BFI, and the film will be introduced by Michelle Facey. Piano accompaniment is by multiple Gold Silent London Annual Poll Winner and multi-instrumentalist Stephen Horne.
A programme of silent shorts from the collection of Bob Geoghegan precedes the main film.
Silent film with intertitles which may be suitable for the deaf and hard of hearing.
Anyone interested in silent film should visit the website for more info.
Tickets & Pricing
£5. Seats are limited, so please request an invitation using the email kenbioscope@gmail.com.