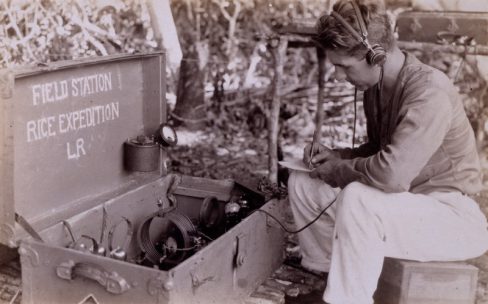 Take a journey with Dr Hamilton Rice as he embarks on his final expedition of the easterly tributaries of the Amazonian basin.
This stunning piece of film from the Society's recently digitised film archives documents the 1924-25 expedition, which pioneered technological innovations such as the use of hydroplanes for reconnaissance and aerial photography and shortwave radio in the field. It was on this expedition that the first radio communication was transmitted to the Royal Geographical Society from the field. Filmed along banks of the Rio Branco-Rio Negro rivers and its tributaries, the skills and assistance of local indigenous tribes are also recorded.
The film will be followed with a discussion by our specially convened panel, who will also consider its importance to community engagement and research projects today. There will be an opportunity for audience questions and a chance to see a display of relevant items from the Society's Collections.
Thursday 8 November, 7.00pm-10.00pm
Royal Geographical Society (with IBG)
1 Kensington Gore
London
SW7 2AR
www.rgs.org/hamiltonrice