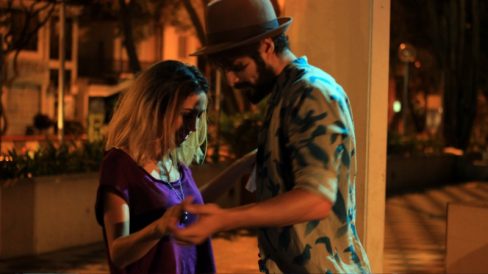 Brixton Reel Film Festival presents the UK premiere of the Colombian romantic comedy film Virginia Casta (2017), followed by Cuban and Salsa music.
Directed by Claudio Cataño and based on a best selling Colombian novel, Virginia Casta stars acclaimed actress Cristina Umaña who gives a darkly comic performance as a love damaged heroine. Devastated by her recent break up, Virginia Casta attempts to jump from a balcony, but far from ending her life, she becomes an infamous social media personality. Between rock music, tears and frenzy with a scruffy musician, two dysfunctional friends and a pothead grandmother, Virginia discovers the meaning of friendship and a way out from this mess. Until her ex shows up again! Spanish with English subtitles.
In association with the Institute of Modern Languages Research (University of London) and the AHRC Open World Research Initiative project: Cross-Language Dynamics: Reshaping Community.
Doors open at 15.00, for a 16.00 start.
Refreshments will be available in our licensed cafe/bar.
TICKETS & PRICING
Free admission. Places are limited, so please register via the Eventbrite webpage.