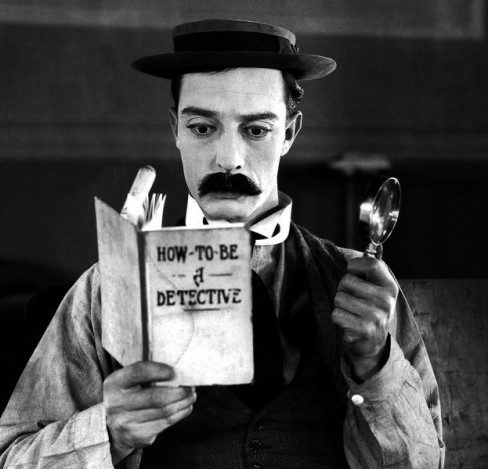 The UK Buster Keaton Society. Quarterly meeting of the society dedicated to the appreciation of the silent comedian.
After a selection of Keaton shorts and a break, the second half will be a screening of Sherlock Jr. (1924). Buster plays a film theatre projectionist in love with a beautiful girl (Kathryn McGuire). When his love rival fingers him for the theft of her father's watch, all seems lost, but while falling asleep in the projection booth, he dreams that he becomes Sherlock Jr. and solves the crime.
Sherlock Jr. is famed for its special effects and in-camera tricks. Kevin Brownlow reports that Keaton told him "every cameraman in the business went to see that picture more than once trying to figure out how the hell we did some of that."
The meeting runs from 4pm to 7pm.
TICKETS & PRICING
Entry free to members with £10 annual membership available at the door.