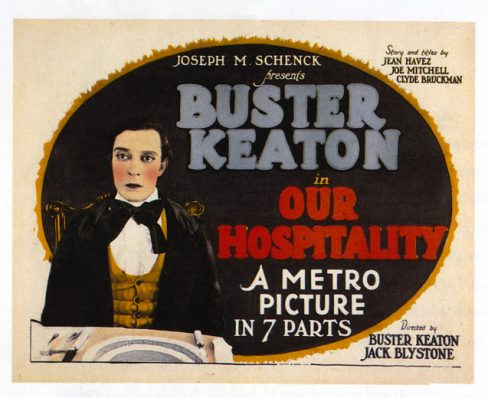 The UK Buster Keaton Society. Quarterly meeting of the society dedicated to the appreciation of the silent comedian.
After a selection of Keaton shorts and a break, the second half will be a screening of Our Hospitality (1923). Based on the true-life Hatfield–McCoy feud, this was the last film of Buster's wife Natalie Talmadge, who had married in 1921. This is film to only one to star three generations on the Keaton family – Buster himself, his father Joe and his one year old son Buster Jr.
Willie McKay (Keaton) travels from New York to the South to claim his late father's estate. On the train he meets and falls in love with Virginia Canfield (Talmadge). He is unaware of the longstanding and murderous feud that has existed between the McKays and the Canfields for generations
The meeting runs from 4pm to 7pm.
TICKETS & PRICING
Entry free to members with £10 annual membership available at the door.