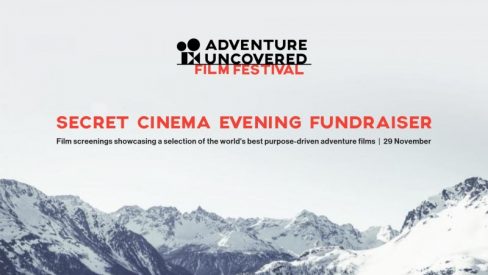 Adventure Uncovered Film Festival Secret Cinema is an evening fundraiser in aid of The Cinema Museum. We'll be screening three films; one short, one medium and one feature-length, all addressing different issues, yet linked by their commitment to inspiring social or environmental change. The films will be announced days before the event, and the venue on the day. The final film will be revealed during the event itself.
The amount you pay to attend the evening is up to you. You Pay What You Want. The evening is not for profit based on working with The Cinema Museum to maxmise social impact whilst having fun and watching some epic adventure films in a historic London location! You decide what a full evening of adventure film and fun is worth to you and buy your ticket at that price.
You can register here, and the main website regarding the event is here.