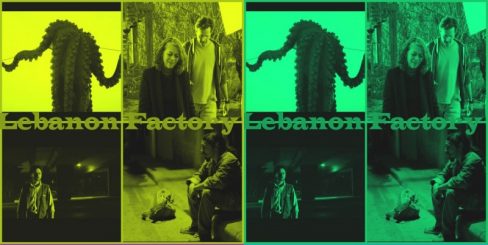 The British Lebanese Association in collaboration with South Social Film Festival presents Lebanon Factory.
Four Lebanese film makers, four international producers. Four extraordinary films. Each a unique perspective on Lebanon, together a tapestry revealing the coming generation's fears and hopes for their country. "I believe the concept of Factory summarises what cinema should be: a dialogue between cultures that enriches human relationships and enriches our vision of the world."
Two of the directors will be present for a Q&A. Live music by a Lebanese band and and a delicious Lebanese catering by the Cedar restaurant will be served during the event.
The British Lebanese Association was established in 1984, to encourage friendship and understanding between the people of Great Britain and Lebanon and to advance and encourage cultural development between the two countries.
As part of the Save the Cinema Museum campaign, you can sign up and fundraise at our petition desk. We will screen a video made by LLC students to save the Museum with a photobooth, where all filmgoers can wear a Charlie Chaplin hat and support the cause! #Wearablackhat and sign up!
Doors open at 18.00, for a 18.30 start.
TICKETS & PRICING
Film and music £20, film, music and food £28, concessions £15. Please visit the Billetto ticket page for details.