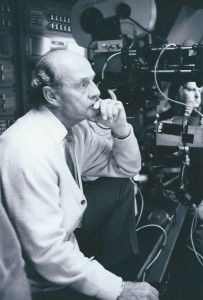 The Baron of Delvin, Raymond DeVere-Austin, aka Raymond or Ray Austin, is a distinguished director, producer, screenwriter and novelist, best known for his prolific work on many British and American television programmes.
Born in London and educated at Brighton College, Austin made his U.S. feature film debut as a stunt man/bit player in Spartacus (1960), and also appeared in episodes of action television shows such as Highway Patrol (1955-59), Peter Gunn (1958-61) and Have Gun – Will Travel (1957–63).
Following his return to England, he was appointed stunt director for Cleopatra (1963),and worked as a second unit director/stunt coordinator on the Rome location. He continued working as a stunt director and actor in several more films including The Loneliness of the Long Distance Runner (1962)in which he played Mr. Clay. He also acted in the episodes of The Saint (1962-69), The Avengers (1961-69), and many other English television shows.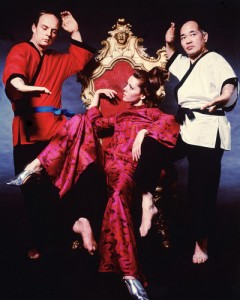 In the late 60s, Brian Clemens, producer and writer of The Avengers upgraded him from stunt coordinator to 2nd unit director. Robert S. Baker and Roger Moore then made him main unit director on an episode of The Saint. From then on, he directed other episodes for The Saint and The Avengers. He also worked on other distinguished television shows including The Adventures of Black Beauty (1972-74), The Champions (1968–1969), Department S (1969-70), and many others English television shows. He was producer/directed/writer on Shirley's World (1971-72), the American television show starring Shirley MacLaine. A full list of his UK credits is available here.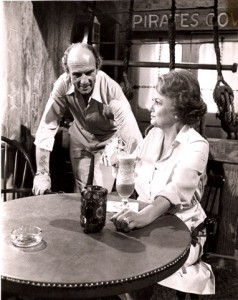 Moving back to the States at the end of the 1970s, Austin worked on scores of television shows as director, producer and writer, including Alfred Hitchcock Presents (1985–89), House Calls (1979-82), The Love Boat (1977-87), Quincy M.E. (1976–83), Hart to Hart (1979–1984), Magnum, P.I. (1980–88) and Zorro (1990-93). A full list of his US credits is available here.
Raymond Austin will be talking about his varied career and work as a stunt co-ordinator and director, illustrated with clips. Find out more about his career on his website.
Doors open at 18.30, for a 19.30 start.
Refreshments will be available in our licensed cafe/bar.
TICKETS & PRICING
Summer Season 2017 ticketing applies.
Advance tickets may be purchased from Billetto, or direct from the Museum by calling 020 7840 2200 in office hours.