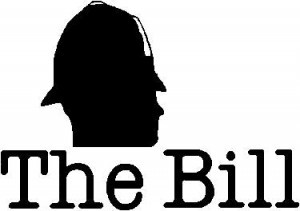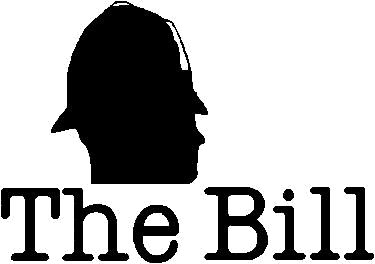 After the success of The Bill Reunion: Coppers vs Villains in September, Misty Moon is bringing back Sun Hill's finest to The Cinema Museum in May 2018.
Misty Moon's MC Linda Regan, who has appeared in several episodes of The Bill, will be chairing the Q&A. There will be a meet and greet after the Q&A where the guests will also be taking part in a paid signing.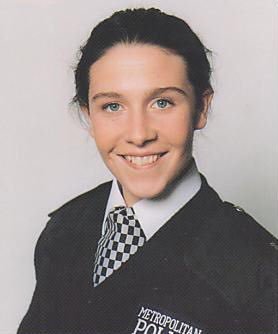 Suzanne Maddock played WPC Cass Rickman – Suzanne appeared in The Bill as PC Cass Rickman from 1999 to 2002. Her character was killed off in the highly rated Sun Hill Serial Killer storyline.
Before The Bill, Suzanne had previously appeared as Janet Frazer in the BBC drama Hetty Wainthropp Investigates, starring opposite Dominic Monaghan and Patricia Routledge. She was in 10 episodes between 1997 and 1998. Suzanne has also guest starred in Casualty, Silent Witness, and appeared in the films Land and Freedom (1995) and Stella Does Tricks (1996).
WPC Cass Rickman had already been in the force for six years before coming to Sun Hill. Transferring to the Met gave Cass her first chance to live away from home and she arrived at the station full of such tremendous energy and enthusiasm that some of the older stalwarts of the squad found it both exhausting and annoying. However, with her quick wit and lively nature, she rapidly made friends. Her greatest fault was her lack of tact – she tended to open her mouth before thinking, and put her foot straight in it. But her redeeming blunt honesty and openness made it hard for anyone to take offence for too long.
Cass loved her job and took pride in doing it well. She arrived at Sun Hill determined to make her mark. Tragically, Cass met her untimely end as the final victim of the Sun Hill Serial Killer in late 2002, much to the devastation of all her colleagues and friends, especially her dearest friend, P.C. Nick Klein who sadly missed the opportunity to tell her how about his true feelings for her.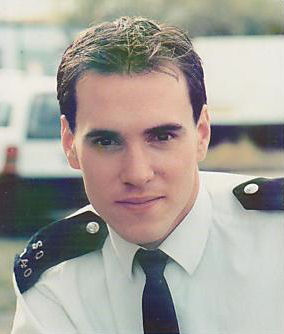 Ben Peyton played PC Ben Hayward in The Bill from 2000-2002. He has also starred in the films Bridget Jones's Diary (2001) and Nine Lives (2002). His other television credits include Band of Brothers, Emmerdale (as Andrew Cusan), Holby City and Doctor Who in 2010. His stage work includes Art as Serge and Journey's End as Stanhope, both at the Electric Theatre in Guildford.
PC Ben Hayward was unusual at Sun Hill in having a liberal, middle class background. He breezed through Hendon. Undoubtedly bright, his downside was that he showed little interest in the more mundane aspects of police work – and this was sometimes perceived as laziness. Whilst he was certainly intelligent, Ben could sometimes display an amazing lack of common sense. Always ready to argue a point, he often had frequent run-ins on insubordination and discipline.
He had a zero tolerance attitude towards drugs of any kind, following his sister's death from taking ecstasy a couple of years ago.
Tragically, Ben was one of the casualties of the Sun Hill fire when race riots got out of hand.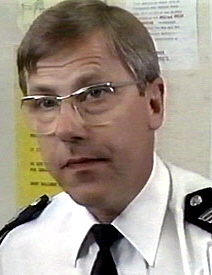 Larry Dann played Sgt Alec Peters His acting career began by a fluke, with "a chance knock at the door looking for kids to work in films." He made his film debut age five in Adam and Evelyn (1946) with Jean Simmons and Stewart Granger, and worked as an extra before training at the Corona Stage Academy. As a youngster he had a cameo playing a schoolboy in Carry On Teacher (1959), and appeared in two films with Sir Norman Wisdom, Trouble in Store (1953) and The Bulldog Breed (1960). He later rejoined the Carry On films for Carry On Behind (1975), Carry On England (1976) and Carry On Emmannuelle (1978). His other film roles included What a Crazy World (1963), All Neat in Black Stockings (1968), The Body Stealers (1969), Before Winter Comes (1969), Ghost Story (1974) and The Bunker (1981).
From 1984 to 1992, he played Sergeant Alec Peters in 227 episodes of the ITV police series The Bill. He joined the Theatre Workshop in 1962 and appeared in numerous plays directed by Joan Littlewood including Oh What a Lovely War in London, Paris and New York.
Sgt Alec Peters was an old-fashioned copper with a touch of Dixon of Dock Green about him. He was one of the original three sergeants at Sun Hill along with Bob Cryer and Tom Penny. By contrast to Tom Penny, Peters was a jovial sort, not averse to sharing a laugh and a joke with the Relief. Alec was genial and friendly, though not above a little petty jealousy.
His health and career went downhill after he was the victim of violence. Alec was stabbed in the stomach by a kid on drugs while out on a housing-estate raid. He recovered eventually but was never mentally or physically the same, needing to resort to pills and the occasional strong drink on duty. The incident had such a profound effect on him that he was moved 'upstairs' to a desk job where he could quietly see out the remaining years to his retirement.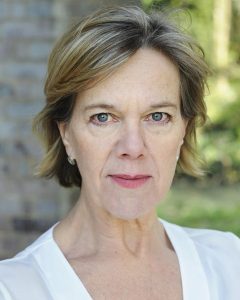 Carolyn Pickles played DCI Kim Reid in The Bill for two years. Carolyn is the daughter of the High Court Judge James Pickles, a niece of actress Christina Pickles.
Carolyn grew up in and attended school in Halifax in Yorkshire's West Riding. She read drama at the University of Manchester, taking roles in a number of student productions including Narrow Road to the Deep North by Edward Bond, and the lead in Brecht's Mother Courage and Her Children. She joined the BBC's Radio Drama Company.
Carolyn played the lead role as Miss Bluebell in the BBC series of the same name, based on the career of Margaret Kelly Leibovici, in 1986. She also played Simone Trevelyan in May to December and in The Tales of Para Handy as Lady Catherine Ramsay. Carolyn also appeared in the cult BBC children's educational drama series Through The Dragon's Eye.
Carolyn has appeared in a number of films, including Roman Polanski's Tess (1979), Agatha (1979) and The Mirror Crack'd (1980). More recently, she has appeared in Harry Potter and the Deathly Hallows – Part 1 as the Muggle Studies teacher, Charity Burbage.
In 2013, Carolyn played journalist Maggie Radcliffe in the ITV drama Broadchurch. She later appeared in series 2 and series 3, which both aired in 2015 and 2017 respectively.
DCI Kim Reid was the most powerful woman officer ever to work at Sun Hill, both in rank and in personality. She moved to the station when DCI Wray was transferred because of his affair with June Ackland. CID were not expecting a woman boss and were none too pleased when she turned up. In fact she arrived in style, with a sandwich in one hand and a prisoner in the other.
If Frank Burnside thought a woman boss would be an easy touch, he soon found that it didn't pay to underestimate Reid and she proceeded to win over her new charges with her resilience and humour; the lads soon began to appreciate her sharpness and toughness. Reid knew full well that her performance was being monitored by those in high places and indeed her next promotion was not long in coming. When she left to join MS15 (Internal Investigations) – with an inappropriate silver tankard as a parting gift – it was clear that she was going to become a very high flier indeed.
She later returned to Sun Hill as Detective Superintendent to investigate allegations of sexual assault by PC George Garfield.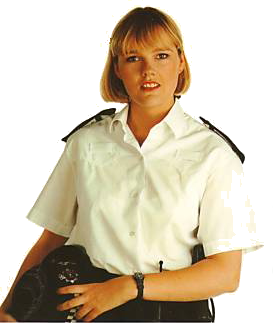 Lisa Geoghan played WPC/CAD Officer Polly Page in The Bill from 1992 to 2004. Lisa also had a guest appearance in the series in late 1991. She also appeared in Tucker's Luck as Sarah Gill, Big Deal (with Ray Brooks) and Desmond's. She guest-starred in Casualty in 2015, in her first return to acting in ten years. Lisa was trained at the Anna Scher Theatre School and acted at the Old Vic Youth Theatre between 1978 and 1980.
WPC Polly Page joined A relief as a P.C. near the end of her probation period, transferring from B relief in 1992. She was already familiar with Sun Hill's ground. Polly came from Bermondsey and her dedication was unanswering. Gutsy, sharp, with a keen South London humour, she had few illusions about the job and was eager in all its aspects. Her keenness meant that she sometimes took risks, dived in and got herself hurt. But she wasn't gung-ho like some of the blokes, and was usually good at standing back and assessing the situation. She'd been specially trained to deal with rape cases and her naturally compassionate nature made her ideal for the role of "chaperone". Bright and brave, coppers didn't come more caring or conscientious than Polly Page.
Unfortunately, Graham Cole OBE is unable to attend due to a personal commitment.
Doors open at 19.00, for a 20.00 start.
Refreshments will be available in our licensed cafe/bar.
TICKETS & PRICING
Tickets in advance £14 (£13 concessions). On the door £15 (£14 concessions).
Advance tickets may be purchased from Billetto, or direct from the Museum by calling 020 7840 2200 in office hours.