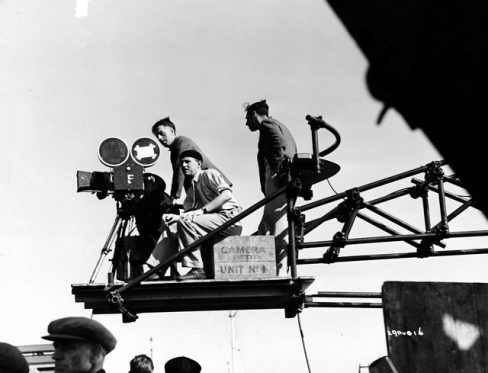 Tonight's attraction, from the BFI archive, is a Michael Powell film that has been long ignored or forgotten, Caste (1930).
It marked the great British film-maker's debut as a director early in the sound era. As he was only officially credited as its screenwriter, the BFI's viewing copy hasn't received much attention. This will be the first ever public screening of this print!
Caste is a lively, constantly surprising adaptation of a famous Victorian play, T. W. Robertson's comedy-drama about love, war, and class divisions, updated to the time of the First World War. Denis Gifford's British Film Catalogue crisply described the plot as "Cockney drunkard's daughter weds marquise's son who is presumed killed in war".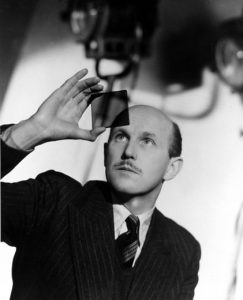 Campbell Gullan, the credited director, solely concerned himself with the actors. Powell took charge of the technical direction, working out all matters to do with the camera, and assisting in the editing. In his autobiography, Powell recalls thinking that the play's material was "an old fossil". But that's not really how it seems, as the motley actors, from Sebastian Shaw (a real West End smoothie) to the delightfully forceful Hermione Baddeley, jostle together while the camera tracks or picks up an interesting detail, and striking audio-visual montages urge the "fossil" along. And Powell also recalled the exhilaration he felt when he stood in for Gullan one morning, directing the whole show: "I had tasted blood," he wrote, "nobody would ever keep
me outside the studio walls again".
Before the film, historian Geoff Brown will set the scene with a talk and clip presentation on the tangled relations between stage and screen in the turbulent early days of British talkies, and the dynamism of young talents like Powell, devoutly opposed to "canned theatre".
The evening is presented in association with the research project 'British Silent Cinema and the Transition to Sound 1927-1933', funded by the Arts and Humanities Research Council.
Doors open at 19.00, for a 19.30 start.
Refreshments will be available in our licensed cafe/bar.
TICKETS & PRICING
This is a free event. Donations to The Cinema Museum will be very welcome.