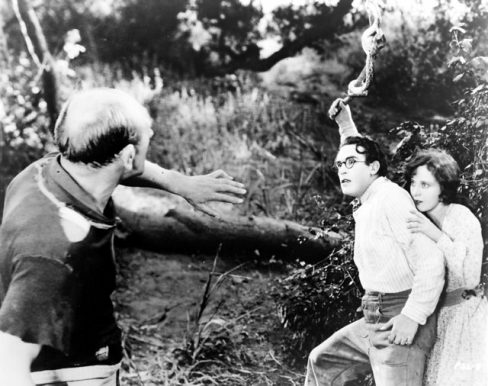 This second Silent Laughter Saturday will include classic comedies from the USA, Great Britain and continental Europe. The following is a provisional programme.
Doors open at 9.00, for a 09.45 start.
09.45 Flying Luck (1927) with Monty Banks and Jean Arthur – introduction by Matthew Ross (DVD)
11.00 Two Minutes Silence during which extracts from Reveille (1924) will be shown, unaccompanied
11.25 British Shorts introduced by Tony Fletcher – 35mm and 16mm programme includes Hepworth's Vivaphone sound films from the Teens (DVD) and Walter Forde's Walter Makes a Movie (1922)
12.30 Lunch (Cinema Museum café and bar only)
13.30 Hapless Husbands introduced by Michelle Facey – DVD shorts programme includes: Robinet is Jealous (Marcel Perez), Innocent Husbands (Chase), the rare Max Linder comedy Max Wants a Divorce and others
15.05 Le Petit Cafe (1919) with Max Linder – introduced by Jon Davies (Toulouse Archive 35mm print) – subject to rights clearance
16.45 Keaton Centenary presented by David Wyatt and Susan Cygan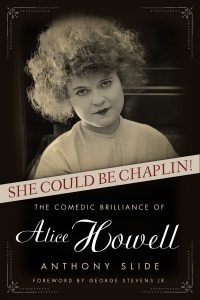 18.10 Anthony Slide Talk About Alice Howell – followed by a signing of his new book on Alice Howell – complete shorts to be screened: Cinderella Cinders (1920), One Wet Night (1924)
19.00 Dinner (Café Jamyang – online bookings only)
20.15 Neptune's Naughty Daughter (1917) with Alice Howell – premiere of the new restoration
20.45 The Kid Brother (1927) with Harold Lloyd – Kevin Brownlow will introduce and screen his own 16mm print
22.15 End plus late bar
Refreshments will be available in our licensed cafe/bar.
TICKETS & PRICING
Various ticket options available on tickettailor.