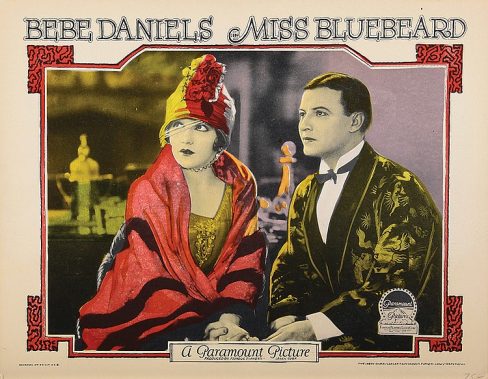 The Kennington Bioscope is a regular cinema event featuring live accompaniment to silent films that takes place at the Cinema Museum.
The main feature is Miss Bluebeard (1925), a comedy directed by Frank Tuttle, starring Bebe Daniel and based on the play, Little Miss Bluebeard, by Avery Hopwood. Daniels is a modern female Bluebeard who marries two men at the same time! The film also stars Robert Frazer and Raymond Griffith.
This screening will be from a 16mm print, and will be introduced by Kevin Brownlow.
A programme of silent shorts precedes the main film.
Anyone interested in silent film should visit the website for more info.
Tickets & Pricing
£5. Seats are limited, so please request an invitation using the email kenbioscope@gmail.com.