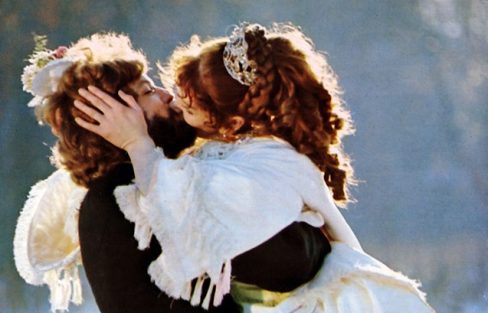 Over five days in August (Wednesday 23rd – Sunday 27th) The Cinema Museum will be celebrating the life and work of a visionary genius – a groundbreaking pioneer in TV and film making – the flamboyant, unconventional, controversial, and one of the last great British romantics, Ken Russell.
Ken's work includes biopics, horror, musicals, documentaries and thrillers, and during this exciting event we will be showing a selection of his most celebrated movies, TV films and rare shorts.
Glenda Jackson returns for a screening of The Music Lovers (1970), and discussing working with Ken on Women in Love (1969), The Boyfriend (1971), The Rainbow (1989) and The Secret Life of Arnold Bax (1992).
The Music Lovers tells the tragic story of composer Peter Illych Tchaikovsky (Richard Chamberlain), struggling against his homosexuality, but unfortunately choosing to marry a nymphomaniac (Antonina Miliukova, played by Glenda Jackson) whom he cannot satisfy.
Having referred to the tragedy of Tchaikovsky's marriage at the end of Women in Love, Russell then tackled the composer's troubled life for his next film, using the his music, along with flashbacks, nightmares, and fantasy sequences, to show the effects of childhood trauma, early critical reversals and the denial of his homosexuality on his development as a major artist.
Glenda Jackson will be interviewed by writer and presenter, David Stafford. David has presented Channel 4's 4 What It's Worth and contributed to many arts programmes and documentaries including The Media Show and for BBC2's The Late Show. For ten years he produced a weekly column for The Saturday Guardian. David also became the sole presenter of Radio 4's Home Truths after John Peel's death. In collaboration with his wife, Caroline, David has written many plays for BBC Radio 4, and biographies of Lionel Bart, Kenny Everett and Adam Faith.
Doors open at 13.30, for a 14.30 start.
Refreshments will be available in our licensed cafe/bar.
TICKETS & PRICING
Tickets in advance £14 (£13 concessions), on the door £15 (£14 concessions). Or get a season ticket – entry to all five Ken Russell events – £60 (£55 concessions).
Advance tickets may be purchased from Billetto, or direct from the Museum by calling 020 7840 2200 in office hours.