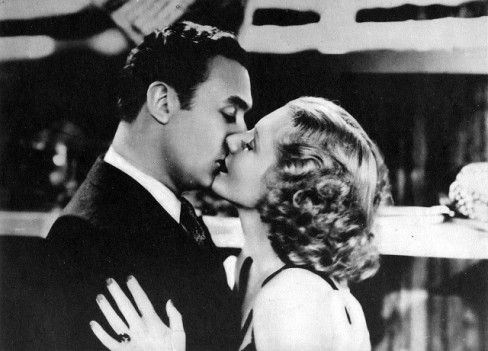 Sergei Eisenstein placed director Frank Borzage on a par with Chaplin and Erich von Stroheim. Josef von Sternberg expressed his boundless admiration. Samuel Fuller called Borzage "one of the greatest American directors of all time". Yet, after his considerable success at Fox in the 1920s, Borzage's reputation slowly, and totally undeservedly, declined, until he was virtually anonymous by the time of his death in 1962. But Borzage was responsible for some of the most hauntingly beautiful and touching cinematic achievements of the twentieth century: Seventh Heaven, Street Angel, Strange Cargo, The Mortal Storm and Moonrise.
In History is Made at Night (1937), Borzage invades the sophisticated territory of Ernst Lubitsch and Mitchell Leisen – Paris hotels, cruise liners, impersonations, two-timing wives, jealous husbands – and turns it all into an intensely romantic thriller, complete with an unforgettable climax that recalls A Night to Remember.
The film stars Charles Boyer as a French head waiter posing as a burglar, and Jean Arthur as a society woman weary of the attentions of her jealous husband (Colin Clive). The dizzyingly delightful plot, called "preposterously arbitrary" by Pauline Kael in The New Yorker, begins as noir-ish society melodrama, before turning to romantic (and sexy) comedy and culminating in Borzagian spiritual love. Borzage's direction performs a masterly act of alchemy: he transformed the chaotic working conditions (the script arrived page by page) and the blending of styles into a dazzling depiction of the craziness and exposure of falling in love.
Lovingly photographed by David Abel and the uncredited Gregg Toland (four years before his legendary work on Citizen Kane), darkness and light play off each other perfectly in this utterly enchanting masterpiece, which Andrew Sarris called the most romantic title in the history of cinema. History is Made at Night will be introduced by the film critic and historian, Adam Feinstein.
Doors open at 18.30, for a 19.30 start.
Refreshments will be available in our licensed cafe/bar.
TICKETS & PRICING
Spring Season 2017 ticketing applies.
Advance tickets may be purchased from Billetto, or direct from the Museum by calling 020 7840 2200 in office hours. Tickets also available from Frugl.