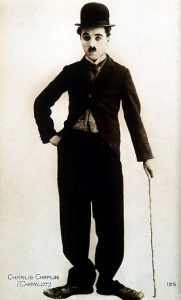 The Chaplin office in Paris represents the Chaplin rightsholding companies, as well as the Chaplin family.
They have produced a set of educational material for children aged around 5 to 12.
The text is in a Word-formatted document, and the accompanying images are available as Powerpoint or pdf files.
This can be accessed from their website – http://www.charliechaplin.com/en/articles/209-Educational-Material.