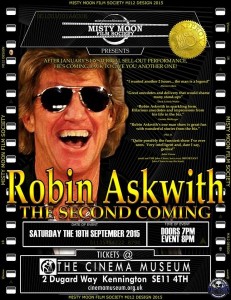 Following his sell out show at the Museum in January, Robin Askwith is back with more confessions from his hilarious career.
Ok what was it like to simulate sex 400 times in a few weeks in the middle of winter? What was it like to urinate over 200 film extras? What was it like to spend 4 weeks in an insane asylum with Leonard Rossiter? What was it like to get stoned with Jimi Hendrix? The list goes on and gets more outrageous…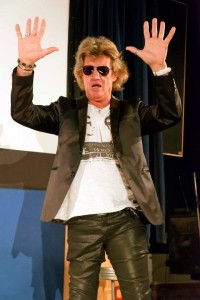 Robin Askwith entered the film industry in 1968 making his debut in Lindsay Anderson's If…… He then went on to work with the likes of Pier Paulo Pasolini, Franco Zeffirelli, Pete Walker, Franklin Schaffer, Clive Donner, Dick Clement & Antony Balch, before he made the controversially successful Confessions of….. series of films. To this day no one can decide whether they should be celebrated or forgotten completely!
Come and listen to his take on an extraordinary adventure through some 35 films.
"I wanted to make films and I wanted to meet girls……so it was nice to combine the two for some time!"
Robin Askwith is a natural raconteur and is a master of what he calls "sit down" comedy. This show has been described as "dangerously funny" and "complete twaddle"! Come and find out for yourself……
Robin will be taking part in a paid signing after the Q&A.
Doors open at 19.00, for a 20.00 start.
Refreshments will be available in our licenced cafe/bar.
TICKETS & PRICING
Tickets in advance £14 (£13 concessions). On the door £15 (£14 concessions).
Advance tickets may be purchased from Billetto, or direct from the Museum by calling 020 7840 2200 in office hours.