Kinima is ridiculously excited to be back at The Cinema Museum for their fifth event of cine-variety fun and an amazing film from Hong Kong.
We are bringing Mr Vampire (1985), a rarely seen cult classic over from Hong Kong. Directed by Ricky Lau and produced by Sammo Hung this film blends multiple genres, from Vampire hopping, to flying kung-fu kicks, crazy superstitions and of course, love. Astonishingly, it never had a UK cinema release so we would proudly be hosting a special screening here at the Cinema Museum for you to feast your eyes on this mind-boggling feature.
Mr Vampire is a hidden Hong Kong gem so easily forgotten amongst the more popular iconic comedy kung-fu styled films of Jackie Chan, Yuen Biao, and Sammo Hung. Hung was a pivotal figure in leading the Hong Kong new wave movement in the 1980s and started the "Jiangshi" (read goeng-si in Cantonese) vampire hopping themed films. After producing Mr Vampire, Hung said that his inspiration for the film came from childhood stories told to him by his mother. The film is incredibly funny with weird references to Chinese legends and folklore mainly sourced from Strange stories from a Chinese Studio, a collection of short stories by Qing Dynasty writer Pu Songling.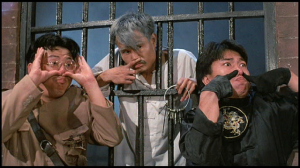 Furthermore, Mr Vampire features the legendary Chinese actor Lam Ching-ying the uni-browed priest, a multi-talented man who touched the world with his graceful martial art and legendary skills but who sadly died aged just 44 of liver cancer in 1997 – but the legend lives on. With a fantastic leading cast, this incredible film has too long been passed under the radar so we want to resurrect this great spectacle at the Cinema Museum in true Kinima style for all of you to see!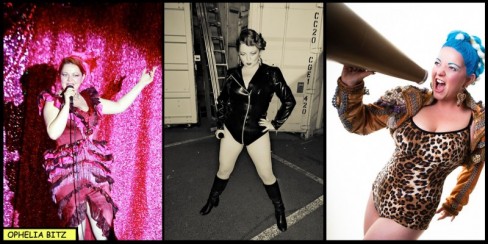 To complement the film in true Kinima style we have curated a collection of talented artists to perform before the screening – offering so much more bang for your buck! We are also delighted to be welcoming back the wonderfully talented Ophelia Bitz to take us through an evening of extra special cine-variety acts.
Doors open at 18.00. Screening at 20.15. Food and Drink served.
TICKETS & PRICING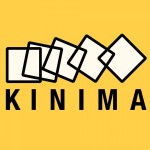 Tickets £13 (£11 concessions). Plus a limited number of Early Bird tickets at £10. Tickets available on Eventbrite.
Visit Kinima at kinima.co.uk.
We also have a Kickstarter page – join the campaign.