After the success of last year's "Greatest Variety Show in the World – Ever", we've actually managed to top it this year to bring you… "The Greatest Variety Show in the World – Ever (Part Two)".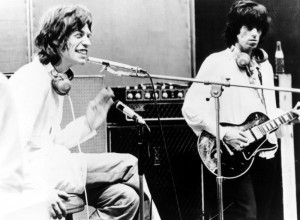 Naturally we couldn't fit all the great variety artists who ever entertained into the first two-hour show, so now we're bringing you even more in this fantastic follow-up. You'll see great entertainers at their very peak as we've scoured the archives for classic performances from Johnny Mathis, Eartha Kitt, the Everly Brothers and the Mamas and the Papas. Great easy-listening music will be supplemented by riotous rock 'n roll from the masters of the art: Jerry Lee Lewis, James Brown and the Rolling Stones.
We'll have fabulous (some of which are bordering on insane) speciality acts – the woman who appears to have no bones and contorts herself into impossible shapes, the most stunning and amazing magic illusion that you're ever likely to see, and the amazing male ballerinas of the Ballet Trockadero. We shouldn't forget the jaw-dropping sight of Tiny Tim singing "Great Balls of Fire".
From the world of comedy we'll have Lucille Ball and Harpo Marx doing a double act of clowning that is absolutely classic. Count Arthur Strong declares war on the English language as he struggles to recreate his appalling ventriloquist act of yesteryear. Rambling Sid Rumpo sings of his moolies and his possets and somehow we know what he means.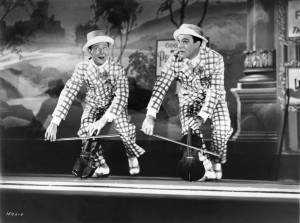 From the world of dance we have the very best – Gene Kelly and Donald O'Connor in sparkling form, and a forgotten tap dance number from Fred Astaire and Eleanor Powell so astonishing that it positively redefines the art. Shirley MacLaine brings energy and verve to the choreography of Bob Fosse.
From the higher echelons of entertainment we have Luciano Pavarotti and the Amsterdam Concertgebouw playing a piece of music that will blow you out of your seat.
These are just a few of the marvels that will thrill and delight you. It's an evening like none other in London. Don't miss it.
Doors open at 18.30 for a 19.30 start.
Refreshments will be available in our licenced cafe/bar.
TICKETS & PRICING
Autumn Season 2014 ticketing applies.
Advance tickets may be purchased from Billetto, or direct from the Museum by calling 020 7840 2200 in office hours.