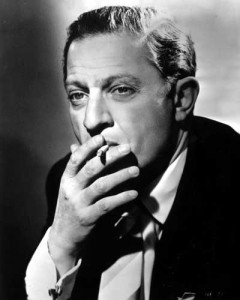 An afternoon of classic noir with Thieves' Highway (1949) and influential heist film Rififi (1955) from director Jules Dassin.
The Cinema Museum is proud to present a film noir double bill, this time from master of suspense director Jules Dassin. Two classic films will be shown in the Cinema Museum's atmospheric 36-seat cinema.
A superb 20th Century Fox production starring Richard Conte, Valentina Cortez and Lee J Cobb, with a great supporting role from Millard Mitchell. This was the last film that Dassin made in Hollywood before he was blacklisted and is an exciting blend of action and cool american cynicism. You will never look at hauling apples in the the same light again! The screenplay is by Al Bezzerides, best remembered for Kiss Me Deadly (1955) and They Drive by Night (1940).
"This movie makes Quentin Tarantino look like Noddy!" – Radio Times Guide to Films
Rififi (1955)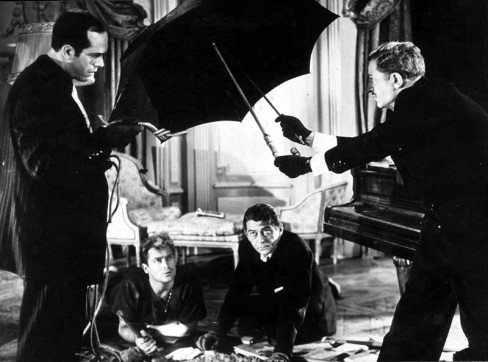 Jean Servais is Tony le Staphanois, an ageing thief who masterminds one last heist. Probably the earliest example of the caper movie, Rififi was made on a shoestring budget in Paris but contains one of the most tense 30 minute sequences of wordless moviemaking you will ever see. Also starring Carl Mohner, Robert Manuel and Perlo Vita (AKA Jules Dassin).
"Undoubtedly the best underworld story yet filmed. if you crave an underworld story that will hold you in an iron grip, Rififi should not be missed!" – 1955 review by Justin Gilbert in the Daily Mirror
Doors open at 14.00 for a 14.30 start.
TICKETS & PRICING
Tickets £5, advance booking recommended as seats are limited.
Advance tickets may be purchased from WeGotTickets, or direct from the Museum by calling 020 7840 2200 in office hours.