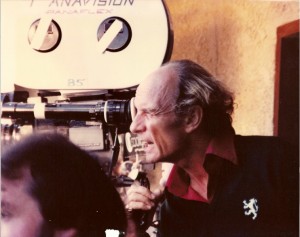 This evening's event will provide a fascinating insight behind the scenes of television, as Raymond Austin talks about his prolific career in conversation with the BFI's TV consultant Dick Fiddy.
Starting out as a stunt man on North by Northwest and Spartacus, and then stunt coordinator for The Avengers, Raymond (aka Ray) has gone on to direct over 350 hours of film and television in nearly 60 years in the industry, including episodes for some 50 UK and US TV shows.
In addition he is a producer and actor – and at one time was even Cary Grant's chauffeur!
His early career included working as stunt director for Cleopatra and The Loneliness of the Long Distance Runner (in which he also acted), before beginning to write TV plays and direct episodes for The Saint and The Avengers in the late 1960s.
Raymond on Diana Rigg: "Tall, good figure, legs that seemed to go on forever, that's why the fights looked so good, not my orchestrating."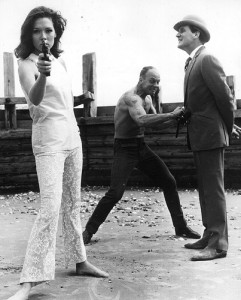 This by no means exhaustive list of Raymond's TV directing credits speaks for itself …
In the UK: The Avengers, The Saint, Department S, Jason King, The Champions, Randall and Hopkirk (Deceased), The Adventures of Black Beauty, Space: 1999, The New Avengers, Shirley's World, The Professionals, Return of the Saint, CI5: The New Professionals
In the US:  Shirley's World, The Hardy Boys/Nancy Drew Mysteries, Wonder Woman, Hawaii Five-O, B.J. and the Bear, The Love Boat, King's Crossing, Tales of the Gold Monkey, Quincy M.E., The Return of the Man from U.N.C.L.E.: The Fifteen Years Later Affair (TV movie), Hart to Hart, V, Magnum P.I., The Return of the Six-Million-Dollar Man and the Bionic Woman (TV movie), Alfred Hitchcock presents, Zorro (producer/director), Highlander, JAG, Pensacola: Wings of Gold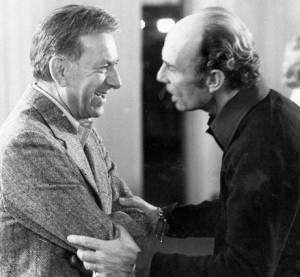 Raymond is also a well-received novelist, author of The Eagle Heist, Dead Again, Your Turn To Die, Find Me A Spy and Catch Me A Traitor.
In the theatre, he has directed Noël Coward's Hay Fever at The Georgian Theatre Royal, Richmond, Yorkshire, Agatha Christie's And Then There Were None and Murder at the Vicarage at the Ampthill Player Theatre, J. B. Priestley's An Inspector Calls at Watford's Palace Theatre, and the musical Flavio at The Dickinson Theater, Virginia USA.
Doors open at 18.30 for a 19.30 start. Refreshments will be available in our licenced cafe/bar.
Tickets & Pricing
Spring Season 2013 ticketing applies. Advance tickets may be purchased from WeGotTickets, or direct from the Museum.