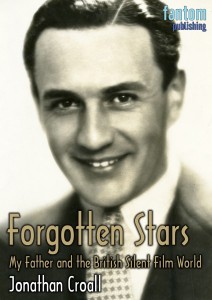 We are delighted to welcome the author Jonathan Croall upon the publication of his new book. He will be giving a talk illustrated with film excerpts about his father, the silent star John Stuart. The films will include Her Son (1920), Alfred Hitchcock's first film The Pleasure Garden (1925), Hindle Wakes (1927) and Kitty (1929), the first British part-talkie.
John Stuart was one of the most popular stars of the British silent cinema, a screen lover who starred opposite all the leading actresses, an actor whose fan club was equal to that of Ivor Novello. Yet although a few of his 55 silent films survive, like most other stars of the 1920s he is all but forgotten today. Now, drawing on a unique family archive, Jonathan Croall has brought his father back into the spotlight, charting his rapid rise to stardom in vivid detail. He also brings to life many other stars of the day, while exploring the work of directors such as the young Alfred Hitchcock, Maurice Elvey, Anthony Asquith and Victor Saville.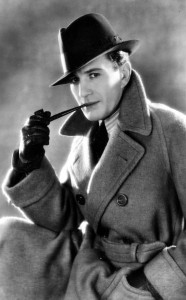 In Forgotten Stars he examines the stars' working conditions, sheds light on the physical perils of filming, and looks at the pressures the stars faced from their fans, the press, and the lure of Hollywood. He also explores the arguments then raging about the rival merits of stage and screen, and describes the devastating impact of the arrival of the 'talkies', which affected so many careers, many of them tragically.
Jonathan Croall is the author of twenty books, including the acclaimed biographies John Gielgud: Matinee Idol to Movie Star and Sybil Thorndike: A Star of Life.
Forgotten Stars: My Father and the British Silent Film World is published in June by Fantom Films. Copies will be available for signing at this evening's event.
Doors open at 18.30 for a 19.30 start. Refreshments will be available in our licensed cafe/bar.
Tickets and Pricing
This is a free event.