This day of events celebrates the legendary Scala Cinema. A screening of Michael Baig Clifford's 1990 documentary on the Scala will be followed by a panel Q&A with former staff members including Jane Giles and Stephen Woolley, a discussion of the Scala's legacy and the future of repertory cinema in the UK, and a specially selected tribute double bill: John Waters' midnight movie classic Pink Flamingos (1972) and James Whale's horror spectacular Bride of Frankenstein (1935). 
13.00: Doors open/refreshments available
14.00: Welcome – documentary screening
14.30: Panel Q&A
15.30: Break
16.00: The future of repertory cinema
17.00: Pink Flamingos (108 mins)
19:15: Bride of Frankenstein (75 mins)
The Scala Cinema Club was housed for most of its life in what was formerly the Kings Cross Cinema (and at different times the Gaumont and the Odeon) in Pentonville Road.  It opened here in 1981, with the classic 1933 King Kong being an early screening, programmed as a nod to the venue's earlier incarnation as a primatarium!  The Scala went on to become one of London's most famous repertory/art house cinemas, before tragically being forced to close in 1993 after losing a court case over an illegal screening of Stanley Kubrick's A Clockwork Orange.
Scala Forever is a season of films reliving the legendary Scala Cinema's programming history and celebrating the current repertory film scene in London, with everything from Horror to Hollywood, Arthouse to Asian, Musicals to Melodrama, Queer to Comedy and Classic to Cult!  For information on the complete season visit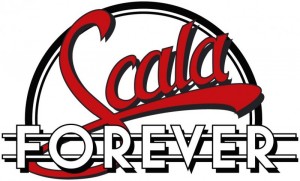 www.scalaforever.co.uk.
This event is scheduled to finish at 20.30.
Tickets & Pricing
Donation of £11/£9 concessions in advance, £12/£10 on door. All money goes to the running of the museum. Includes a free drink.
Tickets available in advance from the Cinema Museum (call us or email to reserve) or online @ WeGotTickets.