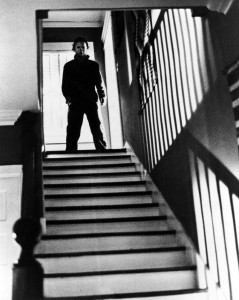 Kim Newman and Jonathan Rigby are our guides on a journey from monsters, ghouls and horror-of-Armageddon in the 1960s to slasher, splatter and the occult in the 1970s, rediscovering the classics and exploring the less well-trodden paths. Kim and Jonathan both have new books out – respectively Nightmare Movies: Horror on Screen Since the 1960s and Studies in Terror: Landmarks of Horror Cinema (publication date 10 Oct) – and copies will be available for signing.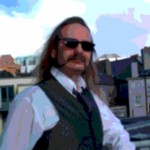 Kim Newman is a journalist, film critic and fiction writer, well known for his witty and erudite take on horror – and for a distinctive personal style that, according to a childhood friend, developed young: "…if you remember the fashions of the 1970s, you'll recall that in winter, chaps wore anoraks, crombies or parkas. Kim wore an opera-cape."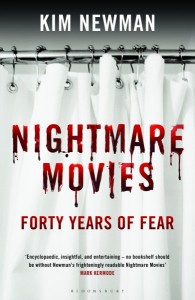 An expanded version of his 1988 classic Nightmare Movies, bringing his seminal overview bang up to date, was published earlier this year. Other non-fiction includes Horror: 100 Best Books (co-editor, 1988), which won a Bram Stoker Award for Best Non-Fiction, Millennium Movies: End of the World Cinema (1999), and the BFI Companion to Horror (1996). He is a contributing editor at UK film magazine Empire, as well as writing the monthly segment "Kim Newman's Video Dungeon". Kim is also a successful fiction writer, with novels including Anno Dracula (1992).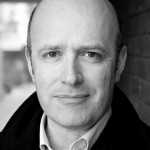 Film critic and actor Jonathan Rigby is described in Video Watchdog as holding 'a proud place in the advance guard of film researchers, writers and critics'. His horror writing includes the acclaimed English Gothic (2000) and American Gothic (2007), Christopher Lee: The Authorised Screen History (2001) and Studies in Terror (2011).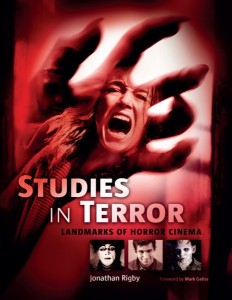 In his parallel career as an actor, he played Kenneth Horne throughout the eighteen-month run of the West End hit Round the Horne … Revisited (2003-5) and for a BBC Four film, reprising the role in Round the Horne – Unseen and Uncut (2008-9). Rigby's stage adaptation of Dracula toured during 1997, the original novel's centenary year, and in 2010 he was series consultant on Mark Gatiss's three-part BBC Four documentary A History of Horror, also appearing as Dracula in the opening episode.
This event is expected to end around 22.30.
Tickets & Pricing
Autumn Season 2011 ticketing applies.