Volunteer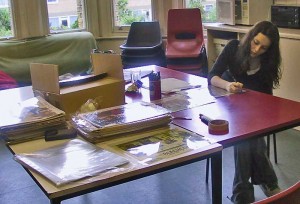 There are many ways to get involved with us. With no staff employed by the Museum, volunteers are central to the running of it, involved with fundraising, organising and cataloguing the collection, museum interpretation, website development, maintenance of the building, planning and publicity for the programme of talks and screenings, and actually running the events, where roles range from audio/video technicians and projectionists to ushers and cake-bakers.
Do get in touch by emailing be-a-volunteer@cinemamuseum.org.uk if you think you may be able to contribute.
September 2014 · Volunteer ·
Featured Article
Someone with film editing skills to help finish two films made by volunteers.
September 2014 · Volunteer ·
Featured Article
Retired cinema or sound engineer wanted for occasional volunteer work, helping with reviving and adjusting old cinema projection and sound equipment.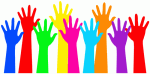 Projectionist? Sound engineer? Gardener? Handyperson? You may be able us with some particular volunteer opportunities we have at the moment.
Snapshots of some of the volunteers of past years who have helped keep the museum going.