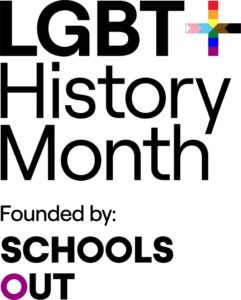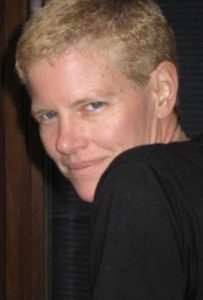 The last of the LGBT+ History Month Film Series of films directed by LGBTQ+ filmmakers, held over four evenings in February and March. The series is curated by Prof Dr Rainer Schulze, Professor (em) Modern European History, University of Essex.
Krissy Mahan is a New Jersey-born/based filmmaker who has been making short films using humour as a feminist and queer tool for over 20 years. Her films address social issues such as gender identity, prejudice and inclusion through humour. In many of her films she uses hand-built sets made of Fisher-Price "Little People" toys; in other films she introduced a superhero action figure of herself exposing the absurdities of physical and other barriers to happiness and social access She is determined to create a world that is more fun for everyone. Krissy's films achieve what films rarely manage to do: they combine the joyful and often hilarious with the serious – and all of this through a queer lens.
Filmmaker's statement:
"As the second daughter in a hardworking family of six, I saw the importance of humour. It's how we got though. Naturally, I'm excited to tell funny stories about, and to, working class people dealing with the absurd difficulties of 21st century life: surviving in failed economies, adapting to aging bodies (our own and our parents), and challenging the racism and xenophobia that is being encouraged in poor communities. I'd like to bring visibility to everyday queers like me to become the force for good that we can be."
A selection of Krissy's shorts will be shown.
The evening will start at 19:00 with a short introduction, followed by the film plus Q&A and discussion with the filmmakers and time for networking, closing by around 22:00. Q&A panel to be confirmed.
Doors open at 18.00, for a 19.00 start.
Refreshments will be available in our licensed cafe/bar.
TICKETS & PRICING
Tickets £8.
Advance tickets may be purchased from Ticketlab, or direct from the Museum by calling 020 7840 2200 in office hours.