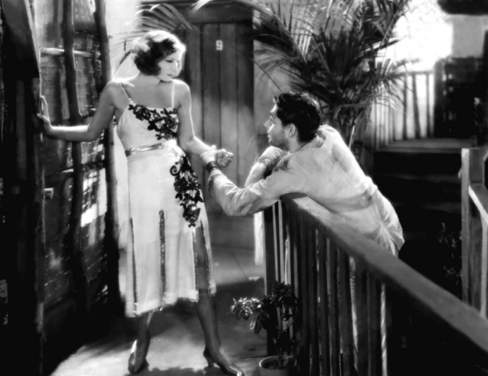 What better star to represent the month of Love than the Divine Greta Garbo!
This February join us as we immerse you in the pre code era and celebrate the Divine Garbo, a woman who's portrayal of love and sacrifice makes every other human emotion or endeavour seem trivial.
We will be showing her rarely screened pre code classic Susan Lenox (Her Fall and Rise), her only film with Clark Gable. It was banned upon its release by the British censors and had to be heavily cut. Garbo plays Susan, a young girl who escapes her tyrant uncle and an arranged marriage to find a new life for herself. Instead she falls in love with a kind stranger but circumstances force her to become a woman of easy virtue.
Come join us in this beautifully historic Grade II listed venue for an introduction, then screening of the film and exclusive raffle!
"My father warned me about men & booze, but he never mentioned a word about women & cocaine" – Tallulah Bankhead.
Follow Women & Cocaine on Instagram and Facebook.
Doors open at 18.30, for a 19.30 start.
Refreshments will be available in our licensed cafe/bar.
TICKETS & PRICING
Reserved tickets £9.45 available from Eventbrite. Tickets will also be available on the door on the night. Concessions available on the door with valid ID. Phone bookings for this event cannot be made via the Cinema Museum.