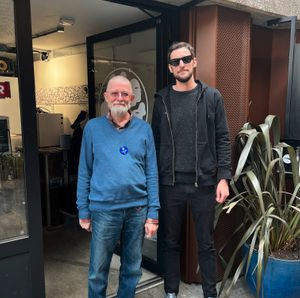 Martin was interviewed on Voices Radio on Thursday 12 May by Tom Salmon for his culture and arts radio show, I Was Just Wondering With Tom Salmon.
Voices Radio is a community based radio station in Kings Cross.
You can listen to the interview either via a soundcloud link (which is better for information) – https://soundcloud.com/iwasjustwondering/s3-ep-2-the-cinema-museum-ft-martin-humphries and the Voices Radio's link – https://www.mixcloud.com/VoicesRadio/i-was-wondering-wtom-salmon-martin-humphries-120522/.