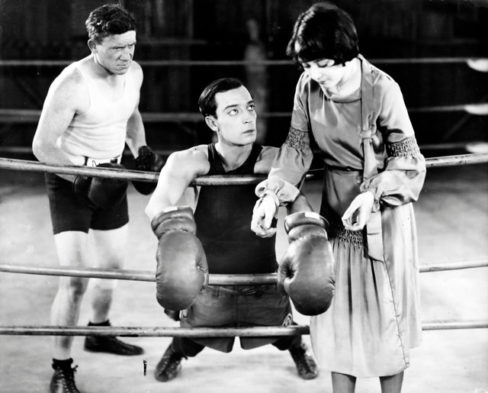 The UK Buster Keaton Society. Quarterly meeting of the society dedicated to the appreciation of the silent comedian.
After a selection of Keaton shorts and a break, the second half will be a screening of Battling Butler (1926). Buster plays Alfred Butler, the son of a wealthy family – and also a wimp! His father sends him on a hunting holiday to toughen him up, and he falls for a working class girl he meets. To impress his sweetheart's family, he pretends he is 'Battling Butler', the well-known professional prizefighter. Amazingly, the story is adapted from a 1923 musical play!
The meeting runs from 4pm to 7pm.
TICKETS & PRICING
Entry free to members with £10 annual membership available at the door.