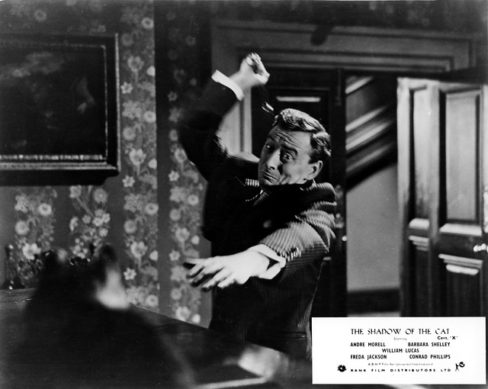 The Gothique Film Society continues its 55th season with a couple of home grown thrillers.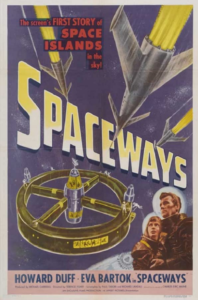 Spaceways (UK/1953/73mins), directed by Terence Fisher and starring Howard Duff and Eva Bartok.
Matrimonial strife hits a close-knit group of scientists, and two of them blast off to an artificial satellite to prove one of them didn't kill his wife and send her out into space.
The Shadow of the Cat (UK/1961/76mins), directed by John Gilling and starring André Morell and Barbara Shelley.
More matrimonial strife! After collaborating in the murder of his wife, a husband and his co-conspirators are haunted by guilt in the form of her pet cat.
E-mail enquiries to Dave Simpson david.simpson399@btinternet.com or Simon Davies j_s_davies@hotmail.com
Doors open at 18.00, for a 19.00 start.
Refreshments will be available in our licenced cafe/bar.
TICKETS & PRICING
Membership subscription for all six shows: £30.00. Individual tickets: £8.00. Membership subscriptions and individual tickets can be purchased on the door.
Individual tickets for each show can also be purchased via Ticketlab.