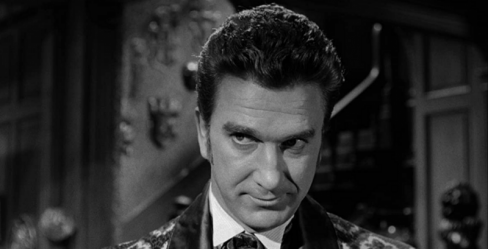 The Gothique Film Society continues its 55th season, and is delighted that acclaimed author, critic and broadcaster Kim Newman will be introducing a couple of lesser known genre films – Dark Intruder and The Ghost of Sierra de Cobre.
Dark Intruder (USA/1965/59mins), directed by Harvey Hart and starring Leslie Nielsen and Mark Richman.
In the first of our double bill of intriguing TV pilots, police call in occult expert Brett Kingsford to help solve series of murders in which the victims have been savagely clawed.
The Ghost of Sierra de Cobre (USA/1965/81mins), directed by Joseph Stefano and starring Martin Landau and Judith Anderson.
Architect and occult investigator Nelson Orion is called in when a rich blind man starts getting phone calls direct from the crypt of his late mother, who was obsessed with a fear of premature burial.
E-mail enquiries to Dave Simpson david.simpson399@btinternet.com or Simon Davies j_s_davies@hotmail.com
Doors open at 18.00, for a 19.00 start.
Refreshments will be available in our licenced cafe/bar.
TICKETS & PRICING
Membership subscription for all six shows: £30.00. Individual tickets: £8.00. Membership subscriptions and individual tickets can be purchased on the door.
Individual tickets for each show can also be purchased via Ticketlab.