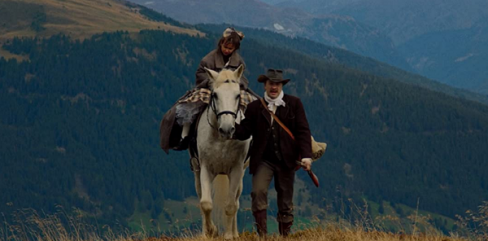 The London BALTIC Film Festival invites you to discover the fresh cinematic production of three Northern European countries laid by the Baltic Sea: Estonia, Latvia and Lithuania.
The Baltic cinema is full of untold and personal stories of the complex past, the Cold War and recent changes in society. The festival features drama, thriller, animation, satire and comedy, including three UK premieres, plus Q&A's with film directors and actors – there is something for every taste!
The festival is produced by South Social Film Festival and promoted by the Embassy of Estonia, Embassy of Latvia, Embassy of Lithuania, Estonian Film Institute, Latvia Film Centre, Lithuanian Film Centre, Latvia 100 and Lithuanian Culture Institute.
Join us for a weekend full of discovery in a magic historic venue in London!
14.00 Dawn of War (2020), directed by Margus Paju (Estonia) 1h 40min
A spy thriller about an Estonian intelligence officer, who has to track down a mysterious Soviet double agent on the eve of WWII.
Followed by live Q&A with Olle Mirme, one of the screenwriters.
16.30 Wild East (2021), directed by Matīss Kaža (Latvia) 1h 35min
A runaway bride, a young peasant, mysterious illusionists and a manic investigator become entwined in a murderous affair at a Baltic German baron's manor.
Followed by live Q&A with Matīss Kaža.
20.00 In the Mirror (2020), directed by Laila Pakalniņa (Lithuania)
1h 30min
The story ​riffs on the legend of Snow White to tell a profusely inventive and wit-filled contemporary tale where self-obsession and grief are countered by hope and kindness.
Followed by live Q&A with Laila Pakalniņa.
The day will also feature live music and dance performances.
Doors open at 13.30 for a 14.00 start.
TICKETS & PRICING
All day tickets: £25; individual films: £12, concession (senior, student and under 25) £10. Available from TicketTailor.