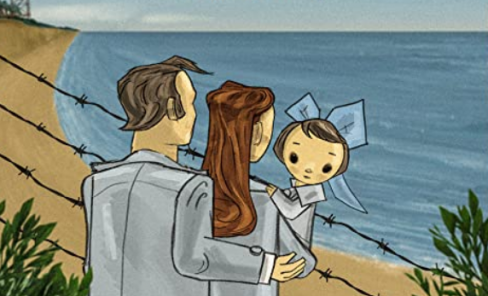 The London BALTIC Film Festival invites you to discover the fresh cinematic production of three Northern European countries laid by the Baltic Sea: Estonia, Latvia and Lithuania.
The Baltic cinema is full of untold and personal stories of the complex past, the Cold War and recent changes in society. The festival features drama, thriller, animation, satire and comedy, including three UK premieres, plus Q&A's with film directors and actors – there is something for every taste!
The festival is produced by South Social Film Festival and promoted by the Embassy of Estonia, Embassy of Latvia, Embassy of Lithuania, Estonian Film Institute, Latvia Film Centre, Lithuanian Film Centre, Latvia 100 and Lithuanian Culture Institute.
Join us for a weekend full of discovery in a magic historic venue in London!
14.00 My Favorite War (2020), directed by Ilze Burkovska Jacobsen (Latvia) 1h 20min
A personal, animated documentary about the director's life growing up in Latvia between 1970-1990 when Latvia was occupied by the Soviet Union. The occupation regime used WW2 as an ideological weapon to suppress and scare the population.
Followed by live Q&A with Ilze Burkovska Jacobsen.
16.00 The Castle (2020), directed by Lyna Luzyte (Lithuania) 1h 31min
​Monika, a​ 13-year-old Lithuanian girl living in ​Dublin,​ is a very passionate singer and lives with her mother, Jolanta​,​ ​a piano player​. They get offered a gig at 'The Castle'.
Followed by live Q&A with Lyna Luzyte.
19.00 Goodbye Soviet Union (2020), directed by Lauri Randla (Estonia) 1h 31min
A coming of age story of Johannes, who is born prematurely to a premature single mother on the dramatic background of the collapsing Soviet empire.
Followed by live Q&A with Lauri Randla.
The day will also feature live music and dance performances.
Doors open at 13.30 for a 14.00 start.
TICKETS & PRICING
All day tickets: £25; individual films: £12, concession (senior, student and under 25) £10. Available from TicketTailor.