The Kennington Bioscope is a regular cinema event featuring live accompaniment to silent films that takes place at the Cinema Museum.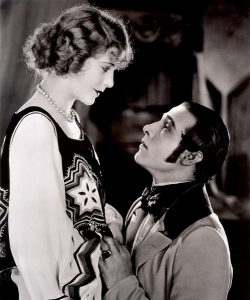 Rudolph Valentino's film career went into hiatus during a legal battle with Famous Players-Lasky and his 'comeback' in 1924's Monsieur Beaucaire (screened at the June 2019 KB weekend) fared badly outside of metropolitan venues. Valentino's position was re-established by his first film under a new deal with United Artists, The Eagle, directed by Clarence Brown. The Russian theme of our first programme continues here into pre-Revolutionary times in this adaptation of Alexander Pushkin's novel Dubrovsky (published posthumously in 1841), where – as in Monsieur Beaucaire – Valentino's character assumes an alter ego as a result of his involvement with powerful female royalty (a French princess in Beaucaire and, in this film, the Czarina). Vilma Banky and Louise Dresser play the women vying for his attentions. The Eagle will be screened from a 16mm print. Live piano accompaniment from John Sweeney.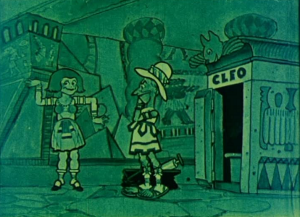 The Valentino-related support programme will include Cleopatra and Her Easy Mark (1923), a 4 minute animated colour short, which is a skit on Valentino. This was shot in Kelley Color, the two colour subtractive system invented by William Van Doren Kelley. Piano accompaniment for this part of the programme will be by Colin Sell.
Silent film with intertitles which may be suitable for the deaf and hard of hearing.
Tickets & Pricing
£7. Seats are limited, so please arrive early or request an invitation using the email kenbioscope@gmail.com.