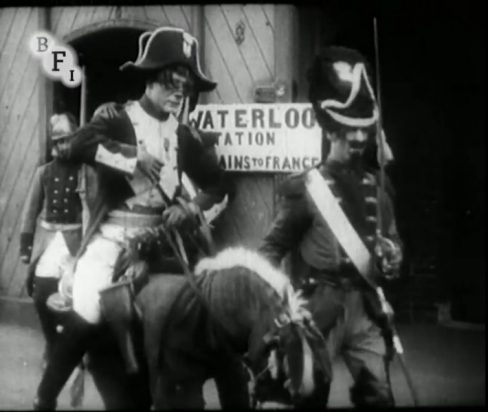 The online edition of the Kennington Bioscope returns with Episode 15 of KBTV, in partnership with the British Film Institute, available on YouTube, at the KBTV channel. We proudly present a special selection of films from London-born music hall and silent film comedian Fred Evans (1889-1951) showcasing his celebrated comedy character, the prodigious 'Pimple', whose popular antics, with over 200 films to his name, proved to be a precursor of many British comedies to come. Hailing from a theatrical family and born in the same year as Charlie Chaplin, they were childhood friends and between them they dominated the comedy box office takings of the 'teens in the UK. BFI silent film curator, Bryony Dixon, will lead us through Fred's career, via his characters Charley Smiler and Pimple, with reference also to his talented family and his peer, Charlie Chaplin.
Charley Smiler Joins the Boy Scouts (1911) Fred Evans appears here in his earlier comedy film incarnation (BFI)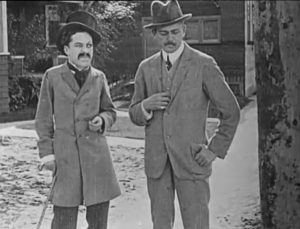 Making A Living (1914) The first film produced featuring Charlie Chaplin
The Adventures of Pimple: The Battle of Waterloo (1913) A parody of the then recently released British and Colonial Films' epic depiction of the famed battle (BFI)
Pimple Has One (1915) A servant fetching wine gets drunk and has trouble with the police (BFI)
Will Evans the Musical Eccentric (1899) Fred Evans' Uncle Will demonstrates some of his impressive stage skills (BFI)
Coventry scenes featuring Fred Evans (BFI)
Pimple's Part (1916) Pimple tries to be an actor (BFI)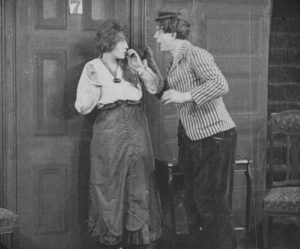 Pimple's Pink Forms (1916) Pimple is rejected by the army, so he takes a job delivering official forms – film fragment (Archive Film Agency)
Pimple In The Whip (1917) A lord foils a plot to kill his favourite horse and rides it to win (BFI)
The show will be hosted live by Michelle Facey with live and pre-recorded accompaniment from John Sweeney, Lillian Henley, Costas Fotopoulos, Meg Morley, Cyrus Gabrysch and Colin Sell.
With grateful thanks for kind cooperation to the BFI and Bryony Dixon whose article on Fred Evans and Pimple will be published in the April issue of Sight & Sound magazine.
While you're waiting, please subscribe (free) to the channel to keep up to date with future streams, and/or check out our previous live streams at https://www.youtube.com/kenningtonbioscope.
Thanks as always to the Kennington Bioscope committee and friends, for their support and promotion of the show.
Subscribe (free) to the YouTube channel and turn notifications on, or join our mailing list to be notified about future shows.
While our home venue, the Cinema Museum in London, is closed, like other cinema and event venues, to keep people safe during the Covid-19 outbreak, we've relocated online. Help support our activities through our Ko-Fi account, if you can.