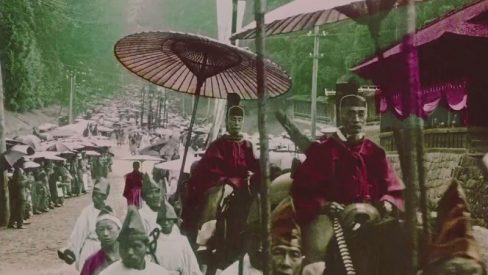 As part of the London Film Festival, the BFI is presenting, in partnership with The Kennington Bioscope, a selection of films from 1901 to 1913, newly restored by the BFI National Archive. Intense interest in Japan by the West made it a favourite destination for filmmakers from the earliest days of film, and this programme takes us on a fascinating journey through Meiji Japan.
All films in the programme have been restored and remastered by the BFI National Archive from original elements held within the collection. The programme will be introduced by Mika Tomita, Bryony Dixon and Michelle Facey and the musical accompaniment will be provided by Cyrus Gabrysch, Costas Fotopolous, Lillian Henley and Stephen Horne.
These short films will available to view for free on BFI Player between 6 to 17 October. More details here.