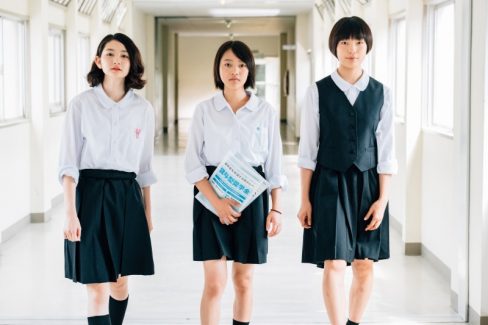 2020 will be a great year for South Social Film Festival. We celebrate our 5th year running, covering so many exciting countries. We are a truly People Powered Festival.
We want to start with a real hit, covering Japan for the second time, thanks to the Great Britain Sasakawa Foundation.
We celebrate women empowerment with a feature film followed by a panel discussion with Japanese cinema experts. Demolition Girl is directed by Genta Matsugami, winner of the 2019 JAPAN CUTS Award. A high school girl determined to leave her impoverished small town life behind earns money as a video fetish performer.
The screening will be preceded by a Japanese dance performance and workshop by the enchanting Yukiko Masui.
You'll be treated by a real Japanese chef, Keiko Urakawa, who will concoct a delicious menu and, as a freebie, teach you how to make sushi in a quick workshop!
18.00 Opening with food and drinks
19.00 Introduction
19.15 Dance and workshop
20.00 Screening of Demolition Girl
21.30 Panel discussion with experts
Blend in, chill out, tuck in!
TICKETS & PRICING
Details of tickets available on Eventbrite. Phone bookings for this event cannot be made via the Cinema Museum.