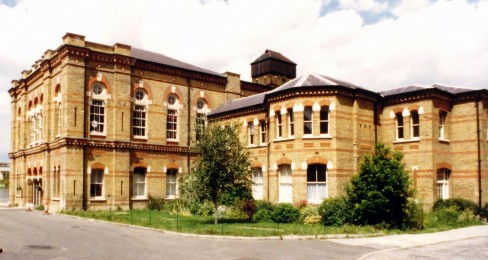 The old Lambeth Workhouse where Charlie Chaplin spent some of his childhood has been home to The Cinema Museum for 20 years.
Despite numerous attempts to buy the building over the years and promises in writing from our former landlords SLaM (South London and Maudsley NHS Trust) that they would sell it to the Museum for a fair and independent price, they eventually sold it to developers (a company called Anthology – now called Lifestory), telling them our lease expired in March 2018 and implying we can be easily evicted. Lifestory then promised they would agree sustainable terms of ownership with The Cinema Museum by May 2018. However, we still remain in situ on a short lease, due to expire in May 2021. Our latest public statement outlining our position is available HERE.
We are calling out to Anthology/Lifestory; Lambeth Council; The Mayor of London and The Greater London Authority (GLA) to work with The Cinema Museum and the local community to secure an appropriate and sustainable future for the site that will not result in the demise of the Museum.
Please help us to save this beautiful building, this wonderful collection and our important work, by signing the petition HERE; by spreading the word through social media and by donating to our Save The Cinema Museum fund HERE.
Thank you.