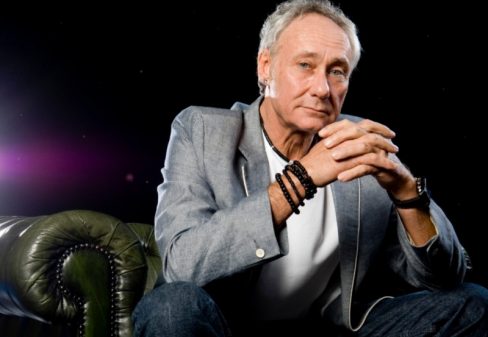 Misty Moon is very proud to invite English porn actor, director and producer Lindsay Honey aka Ben Dover to The Cinema Museum. This event has been rescheduled from April.
Let's hear from the man himself:
"Hello everybody, Ben Dover here. Thanks to the awesome guys at Misty Moon, I am in a position to invite you all to the fabulous Cinema Museum for an evening of highly amusing… [hopefully!] anecdotes from my 40 years in the wonderful world of adult entertainment.
If you're up for it there'll be a Q&A to finish the evening off and as if that wasn't enough excitement, before the, what I'm going to rather presumptuously call, 'show'… There will be a special screening of my directorial debut…  Death Shock (1981), starring the legend that is… Linzi Drew (separate ticket required, details here).
So what's the name of this extravaganza I hear you ask! Anybody?
'Bring Back the Bush' was our working title, but after vigorous focus testing and questions being asked in parliament, we've decided on…. 'Innocent 'Til Proven Filthy'. And I will tell you all about bringing back 'the bush'!
Tickets are on sale now. You buy the whole seat… But you'll only need the edge!! See you there!"
Ben will be joined on stage during the Q&A by his glamour model Linzi Drew-Honey, star of An American Werewolf In London (1981). After the Q&A Ben will take part in a paid signing.
Doors open at 18.30, for a 19.30 start.
Refreshments will be available in our licensed cafe/bar.
TICKETS & PRICING
Tickets in advance £14 (£13 concessions). On the door £15 (£14 concessions).
Advance tickets may be purchased from Billetto, or direct from the Museum by calling 020 7840 2200 in office hours.