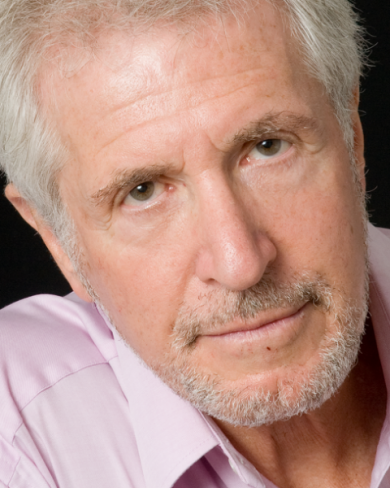 George Layton is probably best known as a theatre, film and TV actor: The Doctor in the House/ Doctor In Charge/ DoctorAt Large series (1969-91); It Ain't Half Hot, Mum (1974-75); Minder (1979-82); The Sweeney (1975); EastEnders (2011-12); Fagin in Oliver!; Mr Cellophane in Chicago. In the early 1970s he started the long-running Sunday night BBC TV "That's Life" with Esther Rantzen.
He has also had a successful writing career, having created two award-winning television series Don't Wait Up (six series, 1984-90) starring the recently late Tony Britton and Nigel Havers, and Executive Stress (three series, 1986-88) starring Penelope Keith.
George also wrote many of the various "Doctor" series, as well as My Brother's Keeper (1975-76), Robin's Nest (1979-81), and early shows for On The Buses (1972-73).
However, Misty Moon supporters may not be aware of his best-selling books, The Fib, The Swap and The Trick, three celebrated collections of linked short stories focusing on post-war Britain, each story narrated by a nameless self-confessed coward from a single parent family.
Tonite, George will talk about balancing what was an already successful acting career with what became a full time writing career, and will read some of his stories evoking memories of the 1950s.
'Funny and moving…a rare gift' (The Guardian)
'Angst, cringing embarrassment and, above all, humour ensure that this still has readers in stitches today.' (TES)
The Swap And Other Stories:
'Well worth waiting for… written in the rueful school of childhood hard knocks perfected by Bill Naughton, with whom Layton can stand comparison…' (The Independent)
'…evocative stories, tough, funny and tender by turns… a nostalgic whiff of the fifties…' (The Guardian)
The Trick And Other Stories:
'…immensely gratifying to find Layton's world just as compelling as ever… The stories unerringly conjure up the atmosphere of war-weary early 1950s England, each is superbly crafted…' (School Librarian)
'George Layton is a rare writer. He has a compelling way of telling tales – unputdownable' (Michael Morpurgo)
'…robust storylines and shrewd humour, though Layton deals with some edgier themes, and deftly plays with timelines to enhance suspense' (Books for Keeps)
Doors open at 18.30, for a 19.30 start.
Refreshments will be available in our licensed cafe/bar.
TICKETS & PRICING
Tickets in advance £14 (£13 concessions). On the door £15 (£14 concessions).
Advance tickets may be purchased from Billetto, or direct from the Museum by calling 020 7840 2200 in office hours.