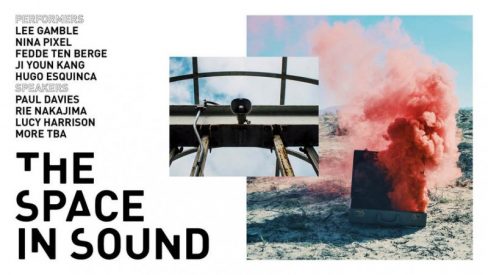 Lighthouse presents The Space in Sound, a day of talks and an evening performance exploring ways sound can occupy space.
This takes place on Wednesday 25th March 2020 from 12.30 to 22.30 at The Old Market, Hove, BN3 1AS.
Highlights include Paul Davies, sound designer of We Need to Talk About Kevin (2017), Hunger (2008), and You Were Never Really Here (2011), discussing his work, and acclaimed electronic musician Lee Gamble performing within a custom 360° sound system.
For full information please visit http://www.lighthouse.org.uk/programme/the-space-in-sound.
Paul Davies is also running a masterclass on how sound can create both external and internal subjective spaces in film, and how Sound can add physicality and substance to a flat two-dimensional image on the screen.
More information: http://www.lighthouse.org.uk/projects/paul-davies-masterclass