The Kennington Bioscope is a regular cinema event featuring live accompaniment to silent films that takes place at the Cinema Museum.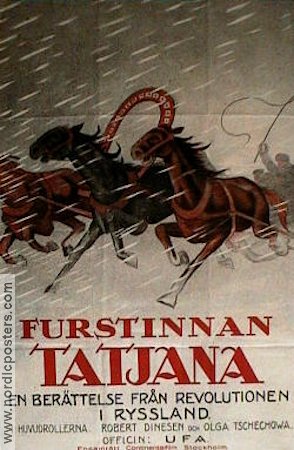 For this edition of the Kennington Bioscope we present another find from the BFI archive on 35mm film – Robert Dinesen's 1923 UFA Super-Production Tatjana, produced by Erich Pommer. We will be showing the British release print of the film from 1927 which was retitled as He Who Covets.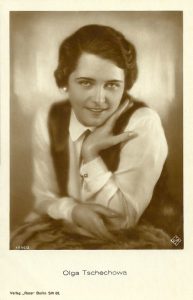 The film offers an opportunity to make a series of links between other recent Bioscope presentations from the end of last year, firstly with the film's lead actress being the successful, alluring and mysterious Russian actress Olga Tschechowa, star of E.A. Dupont's Moulin Rouge (1928), shown here in December. The film also stars and is directed by Robert Dinesen, the Danish actor/director who appeared alongside Asta Neilsen in her first film Afgrunden (1910), and who also helmed our main feature screened that same November evening, Claire (aka The Passions of Men) (1924), which starred Lya de Putti.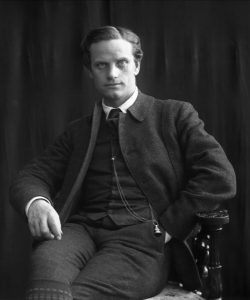 Tatjana is a tale of Russia, the Bolshevik uprising and revolution in a rural setting, entwined with a story of desire and deception. The first intertitle reads, "Fate tires now and then of painting pretty coloured pictures. In such a mood she takes the Blacks and Reds of Human Passion and paints a stark tragedy…" The scene opens on a manservant, drawing back the curtains and discovering his master slumped over at his desk. He is dead. The Chief of Police arrives to interrogate the household and discovers the dead man's wife purposely sent all the servants out to the theatre the night before… what was the reason for her actions? A letter will explain all as the film delves into the characters' past through flashback…
Olga Tschechowa fills the title role of Tatjana and the two young fellows in her life are Ivan Gorky, portrayed by German actor Paul Hartmann (probably familiar to many from Oscar-winning WWII film The Longest Day (1962) as Field Marshal Gerd von Rundstedt) and Prince Boris Orloff, played by director Robert Dinesen himself in what would be his final acting role. Join us for this dramatic film, unseen and unscreened in decades!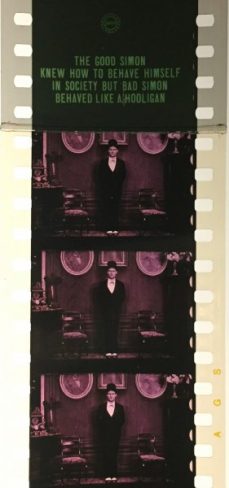 The first half of tonight's Bioscope will be made up of early colour films including SCULPTEUR MODERNE – Modern Sculptors (1908) – stencil colour (35mm); ONÉSIME VS. ONÉSIME – Good Simon Bad Simon (1912) – tinted (35mm); UNE MÉSAVENTURE DE FRANÇOIS PREMIER – A Misadventure of Frances I  (1911) hand-tinted – (digital transfer from nitrate) and RUSSIAN TRAVELOGUE (title & year unknown as yet) – 35mm.
Tatjana will be introduced by Michelle Facey and all of the show will be accompanied by John Sweeney on the piano.
Silent film with intertitles which may be suitable for the deaf and hard of hearing.
Tickets & Pricing
£6. Seats are limited, so please arrive early or request an invitation using the email kenbioscope@gmail.com.